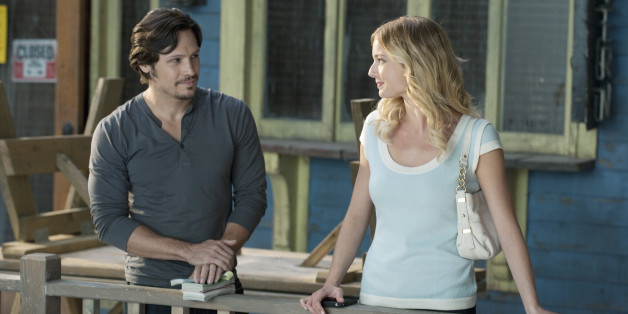 Although ABC President Paul Lee admitted that "Revenge" "stumbled" in Season 2, it looks like viewers have a lot to look forward to come September.
In an interview with TVLine, Gabriel Mann -- who plays Nolan on the ABC series -- said Season 3 will be all about promiscuity.
"This [year] is everything we started to do in Season 1, with just a buttload of sex thrown on top of it -- which to me was always a missing element," Mann teased. "When you're doing a show like this, you want to see these people get naked. You want to see them mix it up in creative ways."
On a more wholesome note, Lee opened up at the Television Critics Association summer press tour about other changes the series would see.
"What Sunil Nayar [who replaces Mike Kelley as 'Revenge's' showrunner for Season 3] is bringing to us is a slightly less complicated and a really interesting take. The first episode back -- I don't know how much we can reveal; we're not allowed to reveal anything -- is a fantastic episode starting with a magnificent hook," he told critics.
"Revenge" Season 3 premieres on Sun., September 29 at 9 p.m. ET on ABC.
PHOTO GALLERY
BEFORE YOU GO
ABC Shows