PETA Europe's newest ad featuring former Miss World winner Rosanna Davison is certainly hot. You know, like all those chili peppers she's laying on. Davison is promoting PETA's latest project, "Vegans Are Red Hot," a step up from a 2011 campaign when she walked the streets of Dublin in a mini-dress made of lettuce leaves to promote vegetarianism.
Take a look at the NSFW ad below: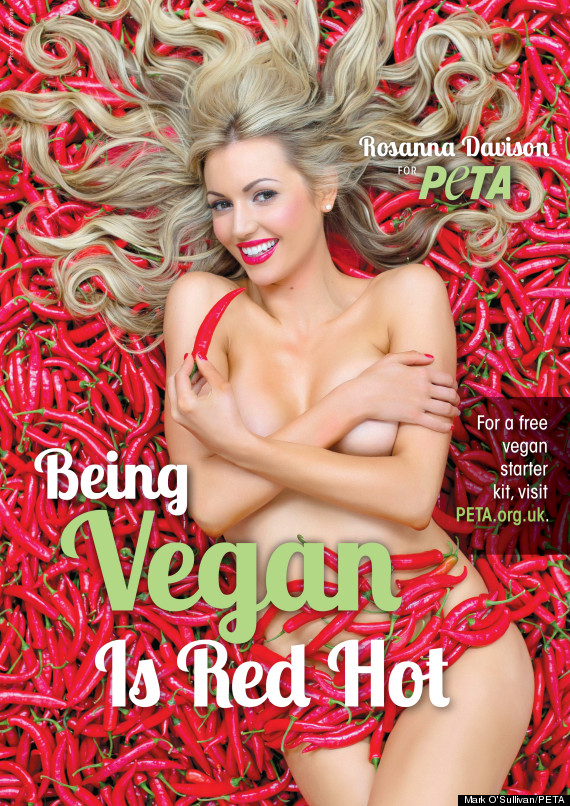 SUBSCRIBE AND FOLLOW
Get top stories and blog posts emailed to me each day. Newsletters may offer personalized content or advertisements.
Learn more