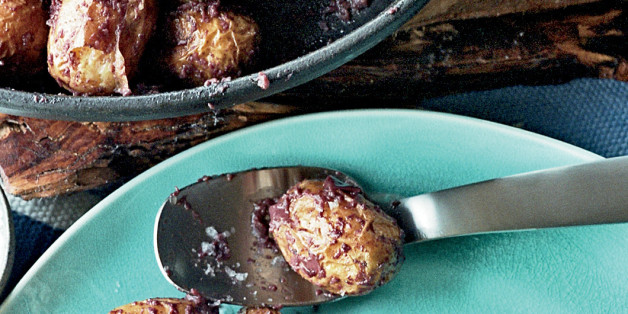 You can never have too many ways to eat potatoes. The more recipes for potatoes you collect, the more excuses you have to eat them. And we know we're not alone in our quest to try and eat potatoes every single day for the rest of our lives. Potatoes are the only reason we're okay with dirt.
Between mashed potatoes, baked potatoes, French fries, and all their iterations, we've clearly come up with many ways to sneak potatoes onto our plates. We have one more for you -- and it's a good one -- the dirty potato recipe. This dirty potato recipe roasts new potatoes in nothing more than olive oil and then coats them with a kalamata black olive puree.
All The Ways We Love Potatoes
SUBSCRIBE AND FOLLOW
Get top stories and blog posts emailed to me each day. Newsletters may offer personalized content or advertisements.
Learn more