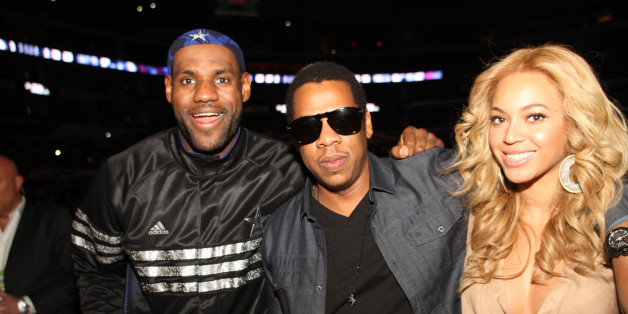 While the rest of fans sat in bumper-to-bumper traffic Friday night, one Miami VIP got the royal treatment on the way to Jay Z and Justin Timberlake's final concert of their "Legends of the Summer" tour.
Miami Heat star LeBron James tweeted an Instagram video showing he received a police escort to Sun Life Stadium.
The video shows James following a police car traveling against traffic on the wrong side of a six-lane road. To the right, a blur of red tail lights show a gridlock of concert traffic: (Story continues after video.)
It's unclear which law enforcement agency assisted King James in his concert commute, or whether the NBA superstar, who recently earned $56.6 million, arranged for such services himself. TMZ reports four law enforcement agencies, including City of Miami PD, Miami-Dade PD, Miami Gardens PD, and the Florida Highway Patrol have all denied escorting LeBron -- but a source with Miami-Dade Police told the site they are "investigating" the breach of protocol.
Many of the more than 3,000 commenters on the video on Instagram were outraged that the police escort may have come off the taxpayers' tab. Are you?
UPDATED, 3 p.m.: Miami-Dade Police acknowledged in a statement their officers escorted LeBron to the stadium and will continue to investigate:
Upon further investigation, it has been confirmed that the Miami-Dade Police Department did facilitated Mr. James from one intersection to another in the adjacent area of the stadium. This was not a scheduled escort and although all safety precautions were taken, the department has identified these actions as a violation of departmental policies. The Miami-Dade Police Department will continue to look into the matter.
ALSO ON HUFFPOST:
PHOTO GALLERY
BEFORE YOU GO
PHOTOS: Heat Celebrate NBA Title
PHOTO GALLERY
PHOTOS: Heat Celebrate NBA Title