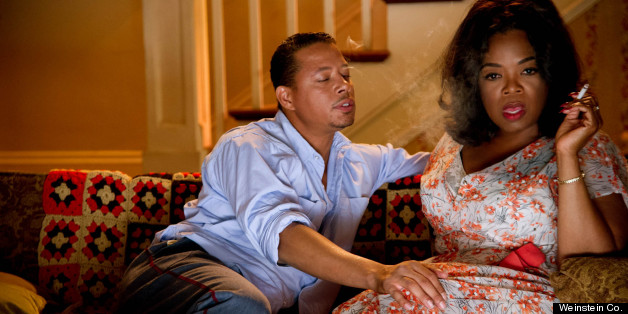 Lee Daniels has once again defied the odds and critics with the success of his latest film "The Butler." The Weinstein Co. distributed motion picture grossed an estimated domestic total of over $25 million, outpacing other new releases "Kick-Ass 2," "Jobs," and "Paranoia," for the top spot at this past weekend's Box Office.
In addition to the 41 producers who reportedly had a hand in financing the Civil Rights drama, Daniels can also credit some of the film's opening weekend success to its relentless marketing strategy, specifically aimed towards the black faith-based community.
According to the Hollywood Reporter, 39 percent of ticket sales were purchased by African Americans, pushing the film to exceed expectations in markets such as Washington, D.C., Atlanta and Chicago to name a few. A representative from Weinstein attributes the sales to their tailoring of certain ads and trailers to the church community, not to mention partnering with influential spiritual leader Bishop T.D. Jakes to assist in promoting the film.
"While the biggest numbers came from the larger markets, proportionately the mid- and smaller-sized towns over-indexed, which can be attributable to some extent to the outreach that we did to the faith-based groups," Erik Lomis, president of The Weinstein Co.'s distribution revealed to the site.
Aside from Daniels' latest feat, Hollywood titan Tyler Perry has also received a tremendous amount of success by tapping into the black church demographic.

PHOTO GALLERIES
'Lee Daniels' The Butler' Premiere