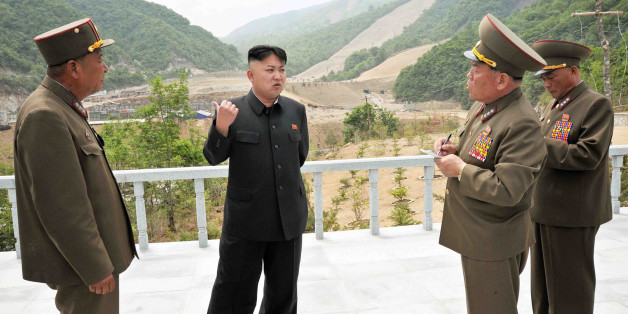 Switzerland confirmed on Monday it has blocked the sale of high-end ski lifts to North Korean dictator Kim Jong-un, according to AFP.
Swiss weekly SonntagsZeitung reported over the weekend Swiss manufacturer Bartholet Maschinenbau had reached a $7.6 million agreement with Pyongyang to provide mechanical chair lifts and cable cars for the planned Masik ski resort. However, Switzerland's State Secretariat for Economic affairs blocked the deal at the last minute, arguing it fell under expanded sanctions against the Hermit Kingdom.
"This is obviously a prestigious propaganda project for the regime," SECO spokeswoman Marie Avet told AFP. "It is inconceivable that this resort will be used by the general public."
North Korean media boasts the ski resort at Masik Hill in Kanwong, a pet project of Kim Jong-un, is "the world's best ski resort," complete with slopes, hotels and an underground parking lot.
Kim has paid several visits to the construction site, including one last week, the Telegraph reports.
North Korean State News Agency KCNA wrote after one of Kim's visit in July:
The soldier-builders wrought miracles in concrete tamping on pillars and floor block in the construction of the underground parking lot and other projects by introducing advanced construction methods with the same vim and vigor with which they pushed ahead with the project on Taehwa Peak.
Construction of the ski resort has drawn heavy international criticism, as critics argue the project swallows up funds that would be better spent feeding North Korea's impoverished citizens. Last week, U.N. Secretary General Ban Ki-moon called on the international community for extra funds to provide food, healthcare and sanitation in the secluded nation.
ALSO ON HUFFPOST:
PHOTO GALLERY
BEFORE YOU GO
Pyongyang Celebrates 60th Anniversary Of Armistice
PHOTO GALLERY
Pyongyang Celebrates 60th Anniversary Of Armistice