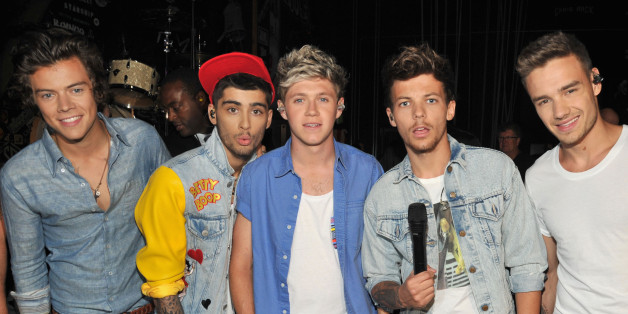 One Direction fans might be a bit disappointed by this news.
Liam Payne, one-fifth of the world-renowned boy band (far right in photo), has confirmed he is no longer on the market. Payne has kindled a relationship with a childhood friend, Sophia Smith. According to Yahoo! omg!, Smith turned Payne down 22 times, starting before the band was discovered on "The X Factor." Payne went so far as to fly his new flame 5,000 miles in order to see him in Los Angeles.
Payne broke up with long-term girlfriend, 24-year-old dancer Danielle Peazer, back in May, and girls all over the world will be in brokenhearted in losing another band member to a new girlfriend.
RELATED ON HUFFPOST:
PHOTO GALLERY
BEFORE YOU GO
Celebrity News & Photos
PHOTO GALLERY
Celebrity News & Photos