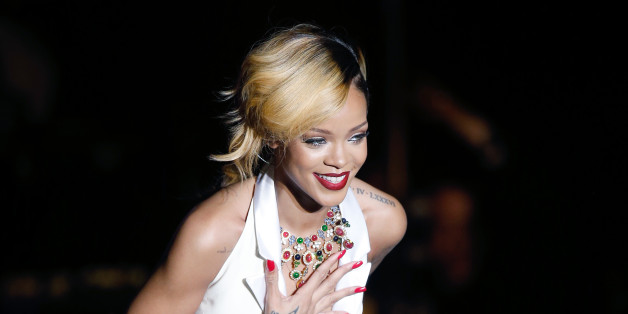 When hunger strikes, a (bad) girl's got to eat.
Rihanna recently snapped herself on a McDonald's run in River Island, N.Y.
The star tried to look incognito with some serious shades, but her artsy tattoos, G4LIFE underwear and messy shag easily gave her away.
This is further proof that no one can resist the Golden Arches.
Also on HuffPost:
Celebrities Eating Fast Food
SUBSCRIBE AND FOLLOW
Get top stories and blog posts emailed to me each day. Newsletters may offer personalized content or advertisements.
Learn more