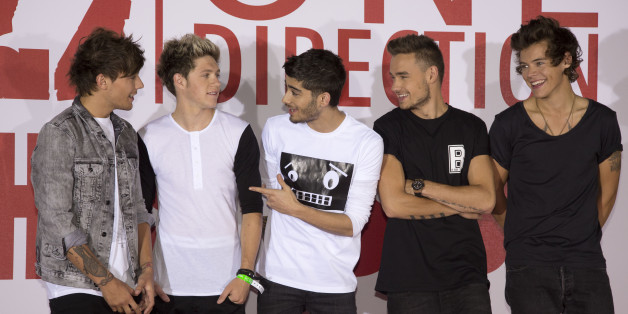 The following article is provided by Rolling Stone.
By Ryan Reed
Pete Townshend has responded to One Direction fans furious over an Internet rumor that the Who were pursuing legal action over the boy band's "Best Song Ever," which bears more than a passing resemblance to "Baba O'Riley." Not true, Townshend said yesterday in a statement.
LINK: Rolling Stone's List of the 100 Greatest Guitarists of All Time: Pete Townshend
"No! I like the single. I like One Direction," Townshend said. "The chords I used and the chords they used are the same three chords we've all been using in basic pop music since Buddy Holly, Eddie Cochran and Chuck Berry made it clear that fancy chords don't mean great music – not always. I'm still writing songs that sound like 'Baba O'Riley' – or I'm trying to!"
LINK: Rolling Stone's List of the 500 Greatest Albums of all Time: 'The Who Sell Out'
In fact, Townshend appears to be flattered that has band continues to shape the contemporary pop scene: "I'm happy to think they may have been influenced a little bit by the Who," he said. "I'm just relieved they're not all wearing boiler suits and Doc Martens, or Union Jack jackets."
LINK: Rolling Stone's List of the 100 Best Debut Albums of All Time: My Generation
The plagiarism accusations arose from rumors that the Who were attempting to have "Best Song Ever" removed from YouTube. One Direction fans responded with a storm of angry tweets employing the hashtag #donttouchbestsongever.
LINK: Rolling Stone's List of 2013's Hottest Tours: One Direction
LINK: The Who's Best: Five Great Books on the Who
PHOTO GALLERY
BEFORE YOU GO
Guide To Teen Fan Groups
PHOTO GALLERY
Guide To Teen Fan Groups