Britney Spears surprised fans on Tuesday morning when she posted a mysterious countdown on her website.
The clock, which simply reads, "Britney Spears: All Eyes On Me," counts down by the second to 9:30 a.m. EST on Sept. 17.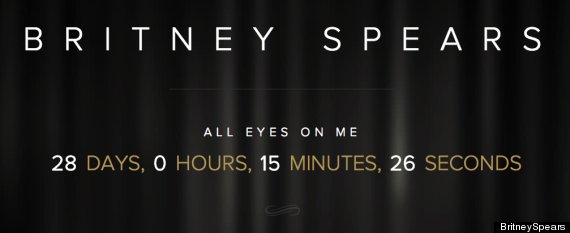 The 31-year-old singer has been teasing a comeback for weeks, telling fans last week that her new music will arrive "MUCH sooner than you think." Spears, who released a track called "Ooh La La" for the movie "Smurfs 2" in June, is hyped to drop a new album later this year.
This week, producer Naughty Boy spoke about the project, explaining, "It's not out for another couple of weeks, but we've just started working on tracks for her until the studio session."
No word from Spears as to whether "All Eyes On Me" will be the title of her upcoming eighth studio album.
PHOTO GALLERIES
Britney Spears Through The Years