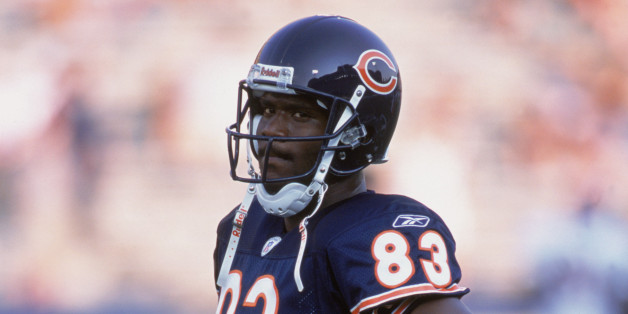 Former Chicago Bears receiver David Terrell was arrested on Friday and was charged with possession of marijuana and battery, according to multiple reports.
Police said that officers responded to a call on Friday afternoon and found Terrell, along with two others, in possession of cannabis and "materials to package and distribute narcotics," per the Chicago Sun-Times.
As Terrell was being taken into custody, he allegedly fought back and assaulted two officers, according to CBS Chicago.
Terrell's attorney said the former receiver will plead not guilty to felony charges.
"Mr. Terrell adamantly denies any participation whatsoever in the alleged criminal acts," attorney Mark Sutter said in a statement obtained by ESPN Chicago. "There is no evidence in the record that would indicate that Mr. Terrell had any possessory interest in the recovered contraband, or that he was in any way affiliated with or accountable for the acts of the other individuals that were arrested on the same charges."
Terrell played for the Bears from 2001-04 and then spent the 2005 season with the Denver Broncos.