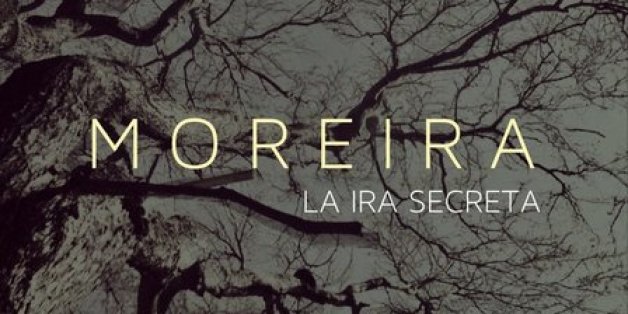 Not everything that flows from audio speakers in Puerto Rico is reggeaton, salsa, or pop!
Unbeknownst to many, the island's music scene is actually very diverse and has a thriving rock and electronic music scene as well. Moreira is just one of these many artists breaking through the mainstream mold, which listeners can delve into in his latest release, "La Ira Secreta" ("The Secret Anger").
Moreira is the solo project of José Iván Lebrón who also performs in La Máquina de las Pausas, Las Abejas, and Venera-3. He's spent years with those three groups building up the local rock scene in Puerto Rico and is finally putting some work into his own project now that he's made some time for it.
"La Ira Secreta" marks his second EP under his own name and is light-years away from the alternative rock and grunge music he's created with the three previously-mentioned rock bands. The album kicks off with "Spaceman," which launches the listener to outer 8-bit space thanks to liftoff sequence that sounds like it was designed in an Atari 2600 or ColecoVision video game system.
Meanwhile, "Sleepdrive" is a slow, hypnotizing song that could have been pulled from the Metroid video game of the 1980s thanks to an assortment of beeps and bloops.
The music starts to shift slightly beginning with the third track, "Pao." The song starts slowly and softly, eventually rising to layers of synthesizers backed with slight chiptune bits scattered throughout. The effect is one out of the chillwave handbook: mesmerizing, ethereal, and hypnotic.
"Pao" is also the only song on the album so far to have an accompanying music video. Being DIY to his core, Lebrón shot all footage on his iPhone and filtered it through the 8mm Vintage Camera app.
Though much of the album is heavy on the electronics side, Lebrón changes things up on "La Vergüenza" where he duets with Ana Cristina. The song starts off with a guitar melody and Cristina's soothing voice and takes a very haunting turn halfway through thanks to multiple layers of instruments and effects.
The album ends with "Morir," a nine-track epic that jumps from one mood to the next, and the title track, which also features Cristina on vocals. It's a powerful end to an album that showcases the near limitless talent of one of Puerto Rico's best yet unknown artists.
"La Ira Secreta" is available now via Sonovibe Records.
'Pao' from Moreira's 'La Ira Secreta'
Originally published on VOXXI as Moreira, Puerto Rico's indie music hustler, releases 'La Ira Secreta'
ALSO ON HUFFPOST:
PHOTO GALLERY
BEFORE YOU GO
71 Puerto Rican Celebrities
PHOTO GALLERY
71 Puerto Rican Celebrities