Adding to her cool factor, the "Drinking Buddies" actress stepped out in New York City in classic tight jeans and a "Jaws" parody T-shirt.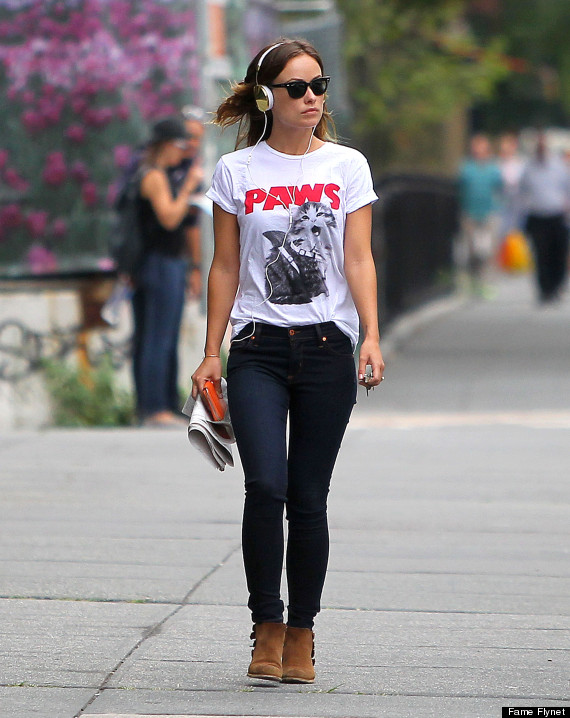 With a newspaper and headphones, Wilde enjoyed a casual day in downtown Manhattan. Paw-fives all around!
SUBSCRIBE AND FOLLOW
Get top stories and blog posts emailed to me each day. Newsletters may offer personalized content or advertisements.
Learn more