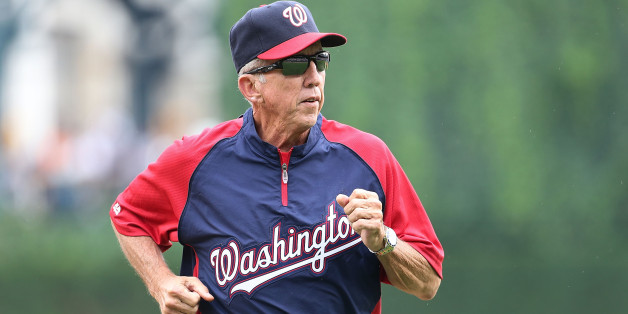 Davey Johnson has jokes. And he doesn't think any of his players have dates.
The Washington Nationals' manager made an off-color joke about his players' off-field lives on Wednesday during an interview with the Junkies on 106.7 The Fan in DC. Early in his interview, Johnson told the hosts that he heard they were being "really raunchy today."
"Oh, you know why? Because Mike Napoli is dating a porn star," one of the hosts explained.
For those who don't follow her NSFW Twitter feed, adult film actress Rachel Starr posted a series of tweets on Tuesday night revealing a friendship with the Boston Red Sox' backstop. Once she announced her intent to "hang out" with Napoli, the Internet took it from there. Next thing you know, 70-year-old Johnson was cracking jokes about why his own players couldn't date porn stars.
"Well none of my guys could cause we can't score," Johnson responded to the hosts.
SKIP TO AROUND 1:20 TO HEAR THE AUDIO OF JOHNSON'S JOKE
SUBSCRIBE AND FOLLOW
Get top stories and blog posts emailed to me each day. Newsletters may offer personalized content or advertisements.
Learn more