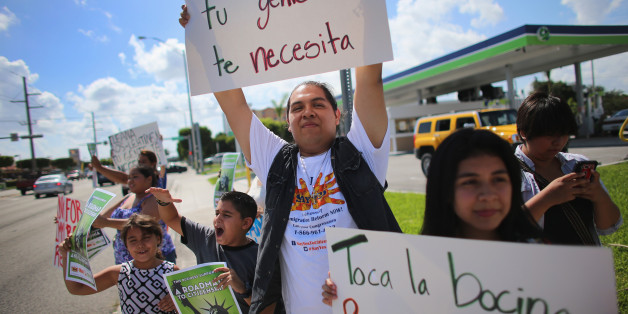 Activists opposed to immigration reform were all set to spend this month putting pressure on lawmakers to kill the legislation. But it hasn't exactly been a show of force.
Last week, the Tea Party Patriots and NumbersUSA, two groups opposed to "amnesty" legislation, heavily publicized a rally in Richmond, Virginia, featuring Steve King, the firebrand Republican congressman who recently claimed most undocumented youth are physically fit drug mules. But only a few dozen people showed up -- far short of the hundreds organizers had planned for.
Also on HuffPost:
6 Misconceptions About The Border
SUBSCRIBE AND FOLLOW
Get top stories and blog posts emailed to me each day. Newsletters may offer personalized content or advertisements.
Learn more