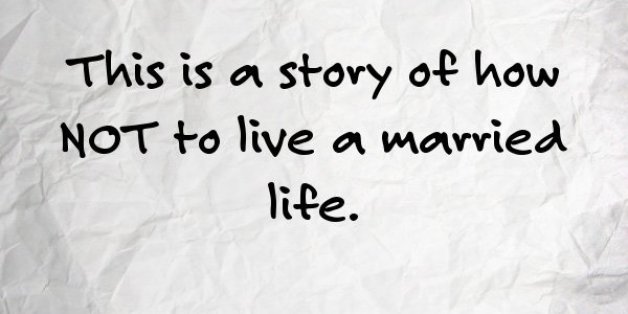 We have to admit, we're big fans of good reads about crumbling marriages here at HuffPost Divorce, from "Who's Afraid of Virginia Woolf?" to "Revolutionary Road."
Come to find out, our readers have some juicy real-life marriage stories we'd love to see committed to print. How do we know? On Tuesday night, we asked them to share with us what they would write as an opening line if they were penning a book about their marriage. The responses ran the gamut from somber and reflective to seriously funny.
Click through the slides below for 14 of our favorites, then head to the comments and tell us what you would write as the first sentence in a book about your marriage.
PHOTO GALLERIES
The First Sentence In A Book About My Marriage
Keep in touch! Check out HuffPost Divorce on Facebook and Twitter.