Mischa Barton hit up Los Angeles hot spot Chateau Marmont Tuesday night wearing mustard-colored pants and a black leather jacket. The 27-year-old former "O.C." star has remained relatively out of the spotlight since her hit Fox series, though she remains a working actress.
Earlier this month, Barton told Us Weekly magazine that she didn't imagine an "O.C." reunion in the near future, saying that such a thing wouldn't "feel right." Said Barton: "You know –- never say never, but, I think things have to feel right and it doesn't feel right. You can't say that you feel one way or another about things, but before 'The O.C.' I was on track to do some great films, as well, and one thing happens and then I got this mega stardom all from this show. It is what it is, but I'm not looking to get sucked back into the limelight of it."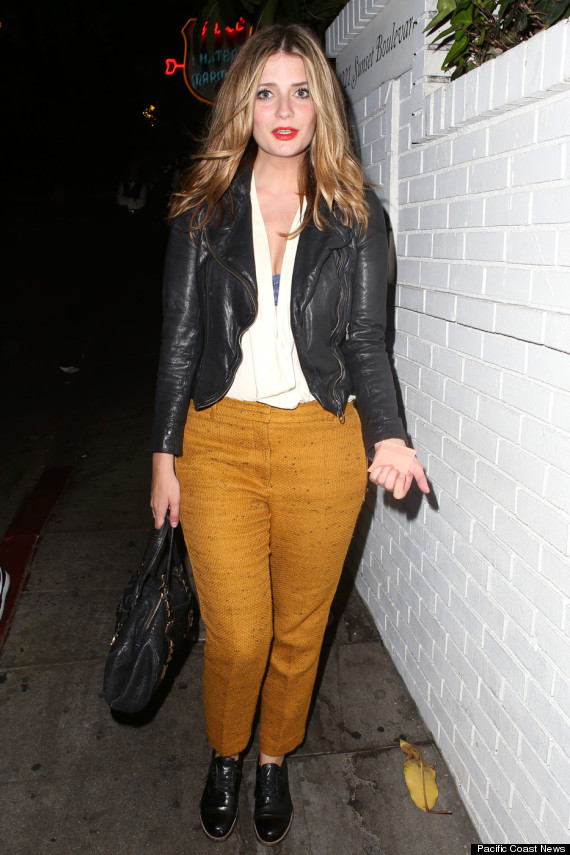 SUBSCRIBE AND FOLLOW
Get top stories and blog posts emailed to me each day. Newsletters may offer personalized content or advertisements.
Learn more