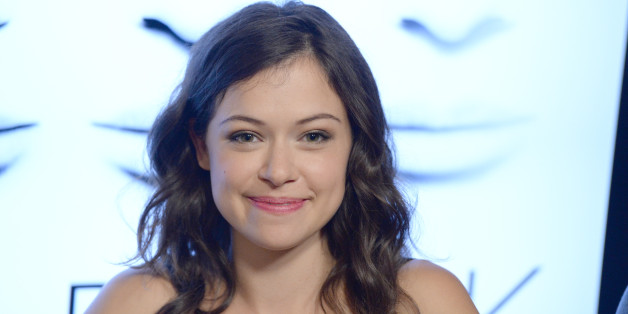 Look who's making the transition from Clone Club to the Pawnee Parks Department -- "Orphan Black" star Tatiana Maslany will visit "Parks and Recreation" during Season 6, according to The Hollywood Reporter.
The Canadian actress will reportedly appear in episodes five and six of the show's upcoming sixth season, and will play a love interest for Aziz Ansari's Tom Haverford. While Maslany is no stranger to complex roles, having embodied numerous clones on the BBC America hit, putting up with the most high-maintenance Pawnee resident could be her biggest challenge yet.
Despite her dramatic role on "Orphan Black," Maslany has a background in comedy and has previously participated in the Canadian Improv Games. She'll join fellow guest stars Heidi Klum, Kristen Bell and Henry Winkler on the NBC comedy this season, while stars Rashida Jones and Rob Lowe will be exiting after the first 13 episodes.
"Parks and Recreation" returns for Season 6 with a one-hour premiere on Thursday, Sept. 26 at 8 p.m. ET on NBC.
Are you excited to see Maslany on "Parks and Rec"?
PHOTO GALLERY
BEFORE YOU GO
"Orphan Black"
PHOTO GALLERY
"Orphan Black"