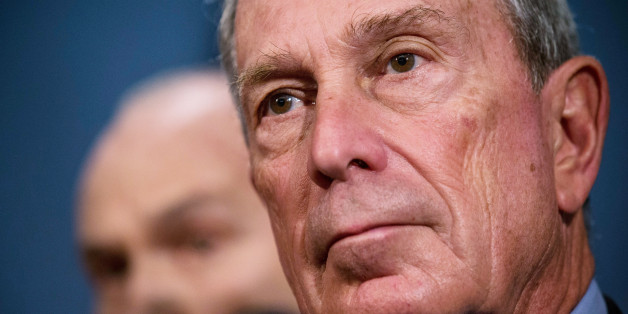 The New York City Council voted Thursday to override Mayor Michael Bloomberg's vetoes of two bills aimed at reining in the New York City Police Department's controversial use of stop and frisk.
The council passed the Community Safety Act earlier this summer. It sets up the office of the inspector general-- which will act as a watchdog over the NYPD--and makes it easier for New Yorkers to sue if they've been racially profiled by police.
Mayor Michael Bloomberg vetoed both provisions, and vowed to use his own fortune to convince key council members not to override him.
But on Thursday, after impassioned speeches from many council members--including a tearful speech from bill co-sponsor Jumaane Williams--the council voted to override both vetoes.
Vote to override the mayor's veto on biased policing bill: 34-15. Vote to override mayor's NYPD inspector general veto: 39-10.
The Community Safety Act will be enacted over the next few months:
Inspector general bill will take effect New Year's Day, the day the incoming mayor takes office.
The racial profiling bill will take effect in late November, 90 days from today's vote.
Also on HuffPost:
NYPD Surveillance On Muslims
SUBSCRIBE AND FOLLOW
Get top stories and blog posts emailed to me each day. Newsletters may offer personalized content or advertisements.
Learn more