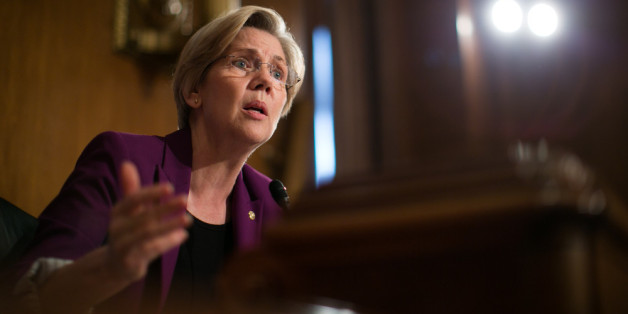 Sen. Elizabeth Warren (D-Mass.) tore into sequestration during a meeting with constituents on Wednesday, attacking the automatic spending cuts as a careless solution that has left vital programs reeling while ignoring big-ticket items.
"Sequestration is the most mindless way to cut spending, because it's blunt and across the board," Warren said, according to The Republican. "I believe we should be spending more on cyber research and development than we did five years ago. Yet in sequestration, they get cut along with (overall defense spending)."
The cuts -- which began earlier this year after congressional inaction and are split evenly between defense and non-defense categories -- have done significant damage to a number of programs across various sectors. Warren specifically criticized the blow dealt to Meals on Wheels, a food program for seniors, and Head Start, the federal pre-K education service for low-income families. She also noted that Congress hadn't done anything to tap into the oil industry's large tax subsidies.
"Sequestration hits Meals on Wheels and [Head Start] because they receive money from the government," Warren continued. "But look at the other side. The oil industry continues to suck down billions of dollars in tax subsidies. Because there is no expenditure, it continues to be as big as the edge of the loophole. The tax breaks, as we go through this financial contraction, become even more powerful than they were and they aren't even on the chopping block the same way. I think that's fundamentally wrong and the wrong approach."
Meals On Wheels surveyed 640 of its local member organizations on how they've coped since the cuts took effect in March. Forty percent of programs have eliminated staff positions. Seventy percent are putting more people on waiting lists, increasing the number of those on waiting lists by an average of 58 seniors per list. And programs have cut an average of 364 meals per week.
Head Start has also been hit hard by sequestration. A recent report found that the program has eliminated services for more than 57,000 children in the coming school year due to the cuts.
Also on HuffPost:
Which Women Might Run In 2016?
SUBSCRIBE AND FOLLOW
Get top stories and blog posts emailed to me each day. Newsletters may offer personalized content or advertisements.
Learn more