 Authorities in North Carolina are hoping an "age progression" photo of Erica Parsons will help generate leads in the teen's disappearance.
Parsons, who was 13 when she was last seen in 2011, was reported missing by her older adoptive brother James in July.
The National Center for Missing and Exploited Children says this is how Parsons might look today at age 15.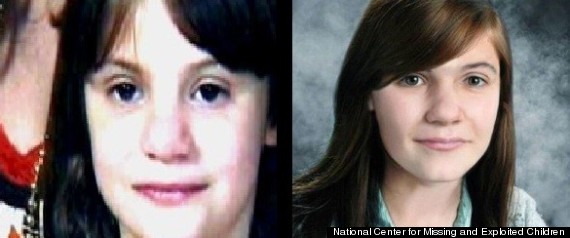 The girl's adoptive parents, Sandy and Casey Parsons, told authorities they have not seen Erica since November 2011, when she went to Asheville to spend Christmas with her biological grandmother. The teen was only supposed to stay for three weeks, but did not return. They said they finally heard from the girl two months later, when she called and told them she was not coming back. The couple said they supported the girl's decision.
The Rowan County Sheriff's Office said the information provided to them by Sandy and Casey Parsons is questionable. Family members investigators have spoken with allegedly claim the grandmother in question has been dead for several years. It's also been alleged that the couple "routinely abused Erica both mentally and physically," police said.
Search warrants served in the case last week list items seized from the Parsones' home. The items include baseboards and carpet that may be stained with blood, two large knives and a collection of magazines about JonBenet Ramsey, a Colorado child who was murdered in her parents' home in 1996.
"They're just looking for anything they can find," the couple's attorney, Carlyle Sherrill, told reporters Thursday. "We want to help any way we can to find Erica."
The warrants also indicate the Parsonses continued to cash support payments for Erica after she left their home.
The investigation is ongoing.
Police are asking anyone with information to call detectives at 704-216-8700 or the National Center for Missing and Exploited Children at 1-800-The-Lost.