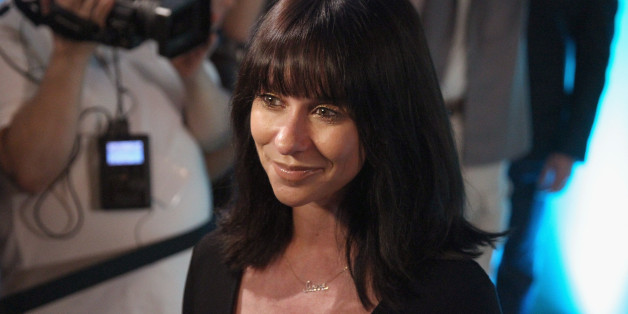 These days, our knowledge of celebrities too often originates with paparazzi images and snarky quotes by anonymous "insiders." After a while, it's easy to forget that stars are real people. That's why HuffPost Celebrity decided to launch its all-new #nofilter quick-fire question-and-answer series. Because how well do you know someone until they've shared their guiltiest pleasures?
Jennifer Love Hewitt first graced our TV screens at the age of 10 as a Disney star on "Kids Incorporated" before playing Sarah Reeves Merrin on "Party of Five" in the mid-'90s. She hit the big screen in movies like "I Know What You Did Last Summer" and "Can't Hardly Wait" all while dabbling in the music world and in 2005 landed another gig on the CBS series "Ghost Whisperer." Now, JLH is starring on Lifetime's "The Client List" and is expecting her first child with co-star and fiance Brian Hallisay. Is there anything she can't do?
The mom-to-be, 34, recently teamed up with Pampers to celebrate the millions of unique ways babies experience love, sleep and play at an event in NYC's iconic Grand Central Terminal on Aug. 21. She sat down with HuffPost Celebrity at the celebration to discuss her experience with pregnancy and much much more.
Congratulations! How are you feeling?
Thank you! Everything is going really well.
What has surprised you most about pregnancy?
How confident you feel. I mean, you definitely have your weird moments, you know, like anybody. It's all the stuff that you normally feel as a woman, but heightened because your body changes so much and all that stuff. But you do have an inner confidence about what you're able to do and what you're achieving as far as bringing a human being into the world, so it's kind of nice to have that. That's a good feeling.
Are you sticking with a traditional baby name or trying out something new?
We are undecided about our baby's name at the moment, but we have a little bit more time.
Will your baby have three names, like you?
I don't know, maybe! [laughs] We'll see, we'll see.
What are you most looking forward to about motherhood?
Just meeting the baby. It's a long wait. It goes by very quickly in moments, but you definitely just want to see what you've made. You want to see who that little human being is, so I'm excited just to meet him or her.
Any wedding plans for you and Brian?
Not at the moment, we're tackling this [rubs her bump] first since it's a lot and then we'll talk about that.
What's been your guilty pleasure since you've been pregnant?
First of all, the wonderful thing about doing red carpets when you're pregnant is instead of sucking on a piece of ice and drinking chicken broth before you walk out there, you actually have to eat a full meal because otherwise you get really dizzy and not nice, so I've been able to eat before the red carpets. Yes, awesome! [laughs] Because you're like, "What's the worst that's going to happen, my stomach is going to stick out?" So that's fantastic, that's been really fun. And I've been able to have little bits of dessert here and there whenever I want to and not feel guilty. And people love to give you presents in restaurants when you're pregnant, they're like, "Oh, the baby probably wants some ice cream!' And I'm like, 'Yes, the baby REALLY needs it, thank you." [laughs]
What's your favorite body part?
Right now, my bump! I like the shape of it, so I'm happy with it. Because you never know sometimes they can be like weird, cone-shapes so, I'm very pleased with my bump shape.
Tell us something we DON'T know about you.
[pause] I almost said something I didn't want to share, you almost caught me! Pregnancy is like truth serum [laughs]. But, I do make lists every day for what I'm going to do and accomplish during the day, and if I do other things that were not on my list, I will actually write them down so that I can check them off. I'm a little bit of a weird list person.
What made you decide to quit Twitter recently?
You know I am on Twitter, I just needed a little bit of a break. There's a lot of positive things that come with Twitter, there's also a lot of negative and there was so much great going on in my life at the time and then so much negative that I was reading that it was just sort of outweighing some of the good that was happening and I just needed to take a break. I also think it's healthy not to be such a slave to technology all the time and so I just needed a breather. But you know, Twitter was great to me, it is great to me ad I didn't mean any offense by it.
How does it feel to know you've touched so many people's lives over the course of three decades in the business?
I feel very lucky that I fell in love with this job. I really wanted to do it and I wanted to be able to do it for a long time and I've been able to do that and I'm very grateful for that because it doesn't happen very often and it doesn't happen very easily for everybody. And I've been able to connect with people in a really pleasant way, so it's been nice. I'm very grateful.
ALSO ON HUFFPOST:
Jennifer Love Hewitt's Style Evolution
SUBSCRIBE TO & FOLLOW ENTERTAINMENT
Spilling the tea 24/7. Never miss a beat. Learn more