The cutest veterinarians in the country can be found perfecting their medical skills at the Virginia Beach SPCA in Virginia Beach, Va.
The little animal doctors participate in the organization's 'Vet for a Day' program, created by VBSPCA education director Kathy Shambo. Three or four times a year, when school is cancelled for teacher-in-service days, the kids show up to learn how to save lives.
(Story Continues Below)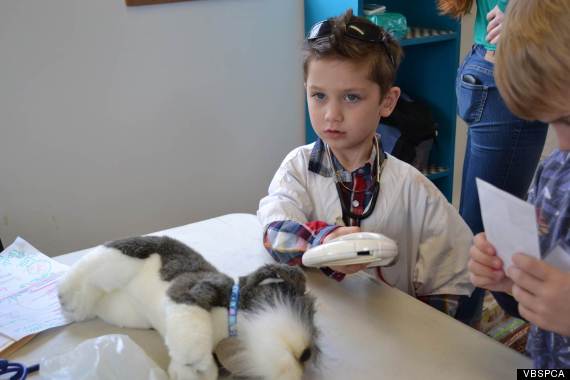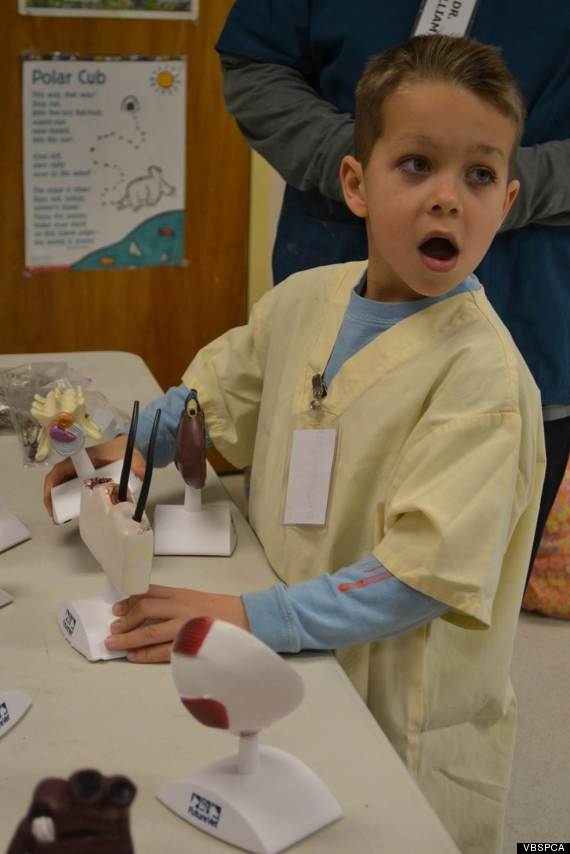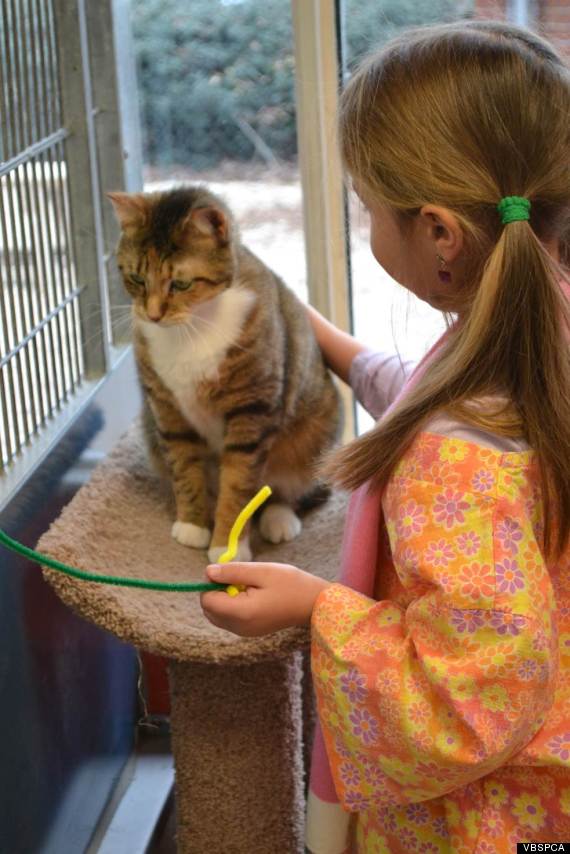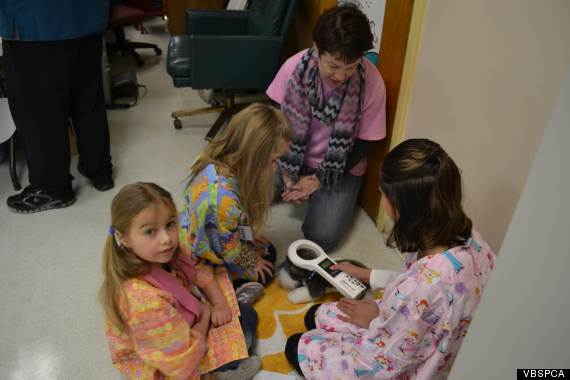 Shambo's devotion to animals is incredible. In May, she began taking care of two crows with deformities who would have likely been euthanized. She also participates in an elementary school reading program that brings pets to meet the kids, WTKR reported. And if that wasn't enough, Shambo also helps rehabilitate pit bulls confiscated from a dog-fighting ring.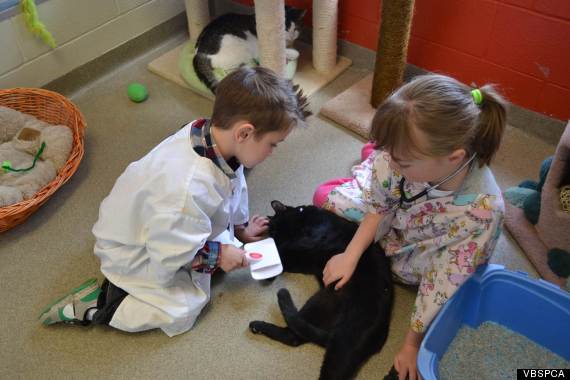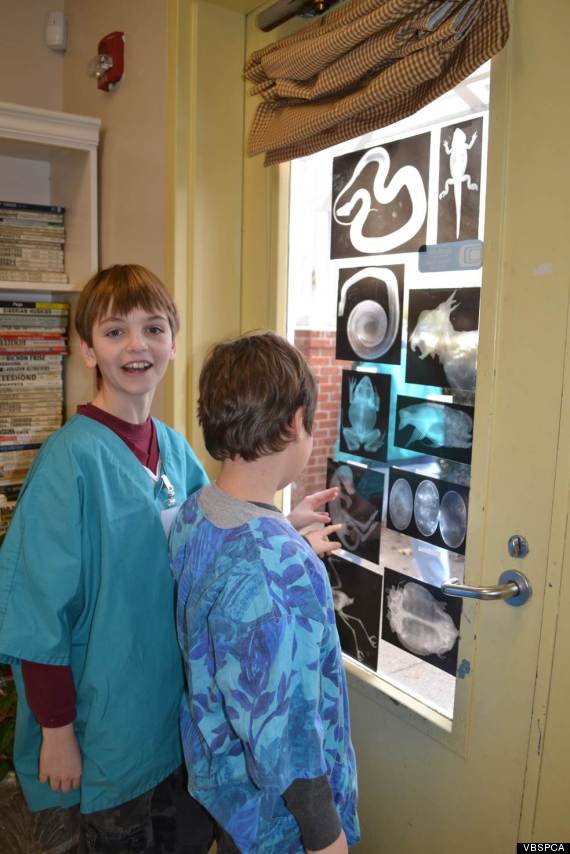 Also on HuffPost:
Take Your Dog To Work Day 2013
SUBSCRIBE AND FOLLOW
Get top stories and blog posts emailed to me each day. Newsletters may offer personalized content or advertisements.
Learn more