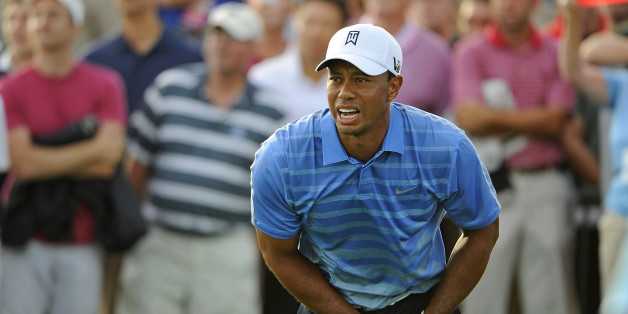 Kevin Stadler took the lead at The Barclays as play ended Thursday, although much of the field hadn't even made the turn in the first round of the FedEx Cup playoffs. Liberty National was hit hard by Mother Nature, with two rain delays forcing an eventual suspension of play Thursday.
Stadler signed for a 7-under 64 and headed in with a one-shot lead over Ryan Palmer, Henrik Stenson and Camilo Villegas, who also finished their rounds Thursday. Those scores held up to the first-round's completion.
Tiger Woods finished Thursday with a 4-under 67 and begins his second round at 4:06 p.m. EDT. Phil Mickelson wrapped up an even-par, first-round 71 Friday.