For most people, getting the grime, dirt and god knows what else out of their skin involves washing their face with a bar of soap. Even though we've met women with seemingly flawless complexions who swear by this bar soap method, we know that it takes way more than a few bubbles to really cleanse.
So we tapped into the expertise of Jessica Wu M.D., Los Angeles-based dermatologist and creator of Dr. Jessica Wu Skincare, to come up with this handy guide to facial scrubs. (Thank us later.)
You likely use a drugstore facial scrub that contains almond pits, apricot pits or walnut shells. However, Dr. Wu warns that these ingredients all have jagged edges that can dig into your skin. And common exfoliants such as salt and sugar should be used with caution since the particles tend to be scratchy and irritating to sensitive skin.
"Oatmeal is soft and contains natural compounds called saponins that help dissolve oil, so it's a good ingredient for a homemade acne scrub," says Dr. Wu.
Here, the best facial scrubs for your skin type: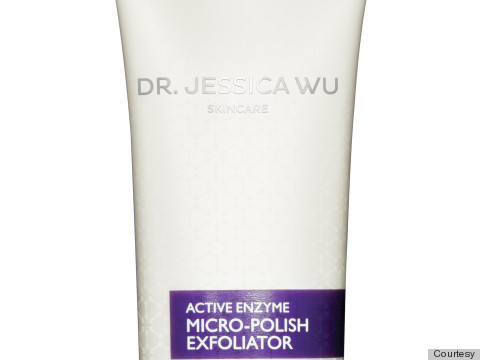 If you have normal skin... Your complexion can appear even brighter with the right scrub. Papaya and pineapple enzymes loosen and remove dead, dull skin cells. Exfoliate: Two to three times a week.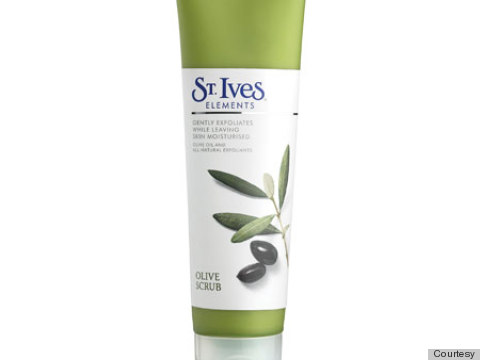 If you have dry skin... Look for scrubs that contain nourishing almond and olive oils to replenish your skin's own natural oils and leave skin soft and smooth, not dry and tight. Exfoliate: Once to twice a week to avoid aggravating dryness.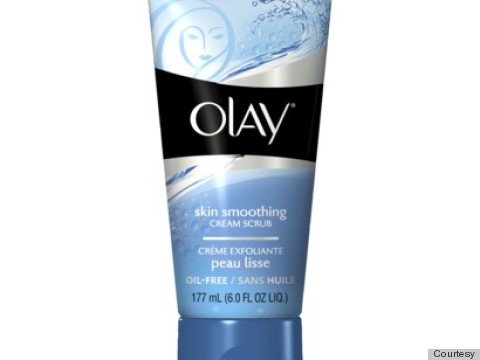 If you have combination skin... Non-greasy hydrating ingredients like glycerin and hyaluronic acid will lock moisture in skin and won't make oily areas feel greasy. Exfoliate: Twice a week, concentrating on any oilier areas.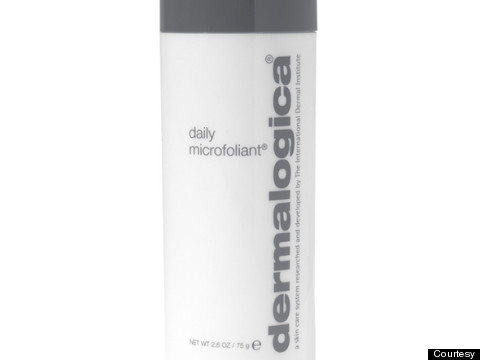 If you have oily/acne-prone skin... You may have large pores, so look for ingredients that unclog pores, like salicylic acid. Exfoliate: Three times a week, as oily skin tends to be thicker.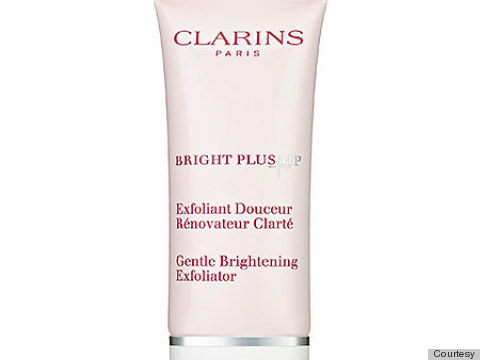 If you have mature skin... It's likely sensitive and/or sun-damaged, so use a scrub that contains smooth beads instead of scratchy particles. Avoid scrubs made with almond pits, walnut shells or salt, all of which have irregular edges that can dig into your skin. Exfoliate: Once a week.
Whatever your skin type is, scrubs should generally be used at night to remove a day's worth of makeup and build-up.
Dr. Wu believes that anti-aging, acne and other products with active ingredients tend to penetrate better after dead skin has been removed, so she generally recommends applying them in the evening, after scrubbing. However, some people with sensitive skin, rosacea or eczema rashes might only be able to tolerate a bland, soothing moisturizer afterwards.
To treat any sudden breakouts, use a cold compress to bring down redness and swelling. "Soak a cotton ball in cold green tea or cold soy milk (both contain natural anti-inflammatories). Hold against the redness for a few minutes, twice a day. If there is a whitehead on the breakout, dab a benzoyl peroxide-containing gel," explains Dr. Wu. If a large, tender lump forms under the skin, go to a dermatologist for a diluted cortisone injection to shrink the cyst within a day or two.
Are you using the best facial scrub for your face type?
Put your best face forward with our exfoliant picks below:
The Best Facial Scrubs For Your Skin Type
Dr. Jessica Wu Skincare Micro-Polish Exfoliator: Finely ground ivory palm seeds help to get rid of dead skin cells whilemango butter, almond and olive oils help to nourish and leave behind a radiant complexion. $30, costco.com and drjessicawu.com

Alba Botanica Natural Hawaiian Face Scrub: This gentle exfoliator contains nourishing jojoba, vitamin E and aloe. $14, albabotanica.com

St. Ives Moisturizing Olive Scrub: Gently scrub away dead skin cells and restore moisture with this olive oil, jojoba, chamomile and vitamin E rich hydrating formula. $4, available at Walgreens, Duane Reade and other drugstores.

Fresh Sugar Face Polish: Ingredients like brown sugar, strawberries and grape seed oil add much-needed hydration. $8, sephora.com

Olay Skin Smoothing Cream Scrub: This oil-free and unscented scrub features microbeads, glycerin and salicylic acid that leaves skin super clean and smooth.$6, target.com

Aesop Purifying Facial Exfoliant Paste: Finely ground quartz buffs away dry patches, while lactic acid helps absorb excess oil from the T-zone. $49, aesop.com

Dermalogica Daily Microfoliant: This facial scrub may be on the pricey side, but it contains skin brightening and softening ingredients like rice enzymes, green tea, ginkgo and oatmeal that make it worth the big bucks. $52, dermalogica.com

Burt's Bees Refining Facial Scrub: Jojoba beads and a natural fruit acid complex smooth away dead skin cells; salicylic acid (naturally derived from willow bark extract) keeps breakouts at bay. $10, target.com

Clarins Bright Plus HP Gentle Brightening Exfoliator: Turn back time with this raspberry and grapefruit-infused scrub that targets age spots, leaving skin brighter. $30, sephora.com

Tatcha Gentle Rice Enzyme Powder: Water activates this super-gentle blend of rice bran, papaya and licorice root. $65, barneys.com

Want gorgeous, glowing skin without breaking the bank? Jeannie Mai shows how to whip up three facial scrubs.
Want more HuffPost Style beauty content? Check us out on Twitter, Facebook, Tumblr, Pinterest and Instagram. (For everything else check out our main HuffPost Style Twitter, Tumblr, Pinterest and Instagram @HuffPostStyle.)
---
Do you have a beauty story idea or tip? Email us at beautytips@huffingtonpost.com. (PR pitches sent to this address will be ignored.)