You know what they say -- fashion cycles every 20 years, and for Kylie Jenner and her pigtail buns, that appears to be the case. The youngest Kardashian-Jenner sister ripped a page straight out of Gwen Stefani's handbook (circa 1998) with clear plastic jelly shoes, a choker necklace and hair swept up into neat pigtail buns.
Of course, maybe Jenner was just celebrating her birth right. She recently turned 16, making her born in 1997.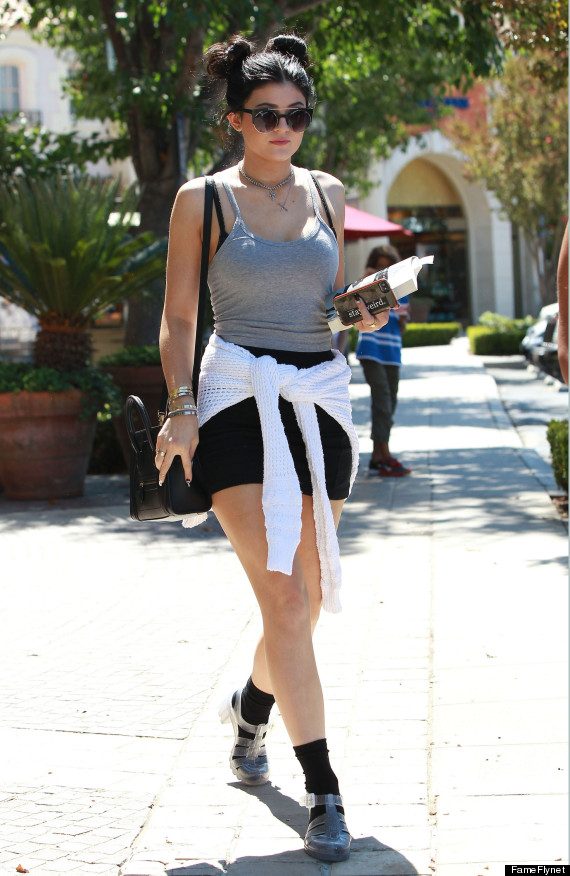 SUBSCRIBE AND FOLLOW
Get top stories and blog posts emailed to me each day. Newsletters may offer personalized content or advertisements.
Learn more