Your grandmother was a wise person who had more experience running a household than most of us. So, who else would be uniquely qualified to dispense life hacks? We've rounded up the most...priceless...words of wisdom from our dear grandmas and captured their essence with photos of everyone's honorary grandmothers: Rose, Blanche, Sophia and Dorothy from "The Golden Girls."
1. One protects your soul, the other protects your door. What's more important?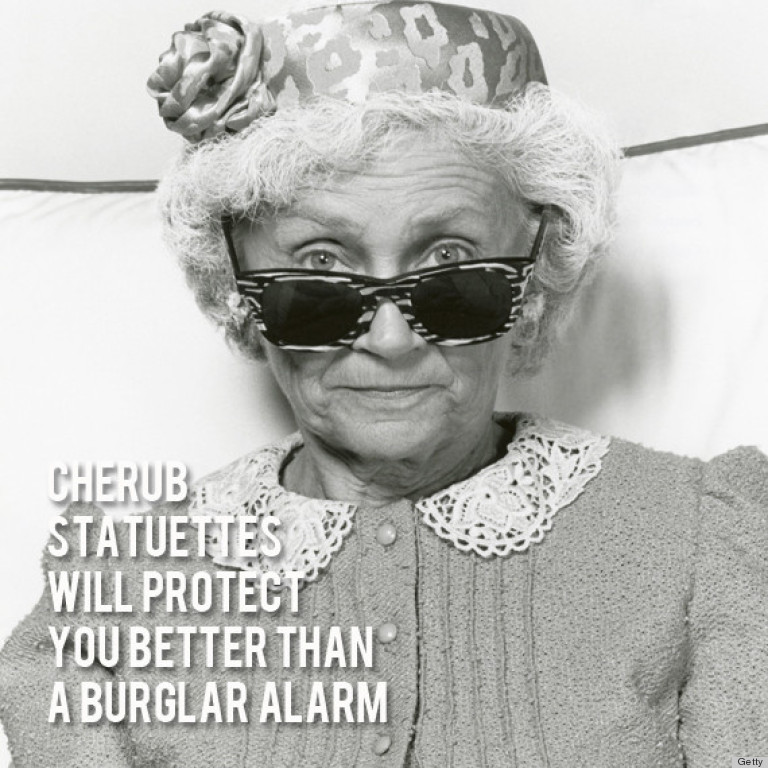 2. This is one way to cut down on your chores by 90%.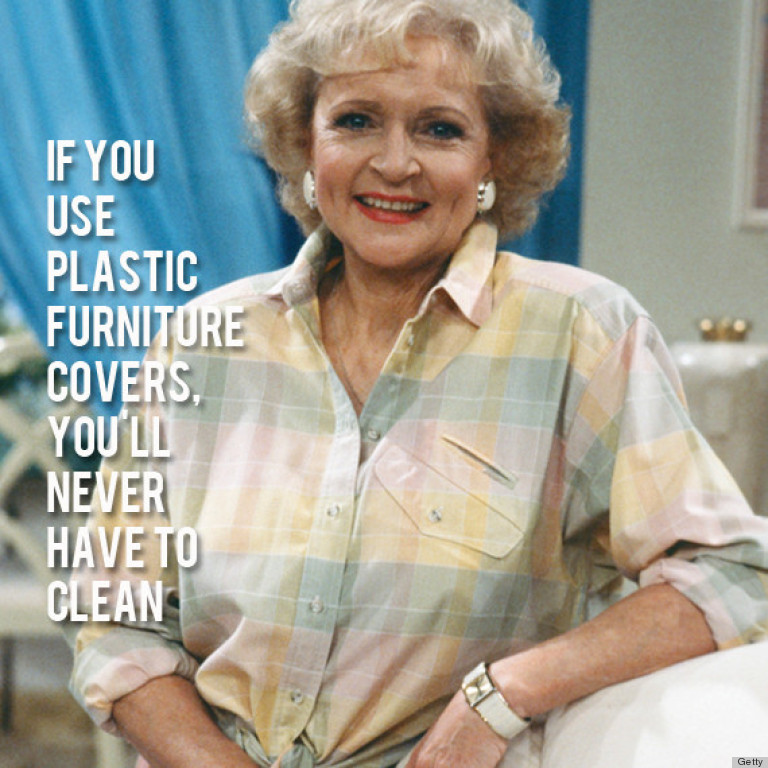 3. The only product you need in your life.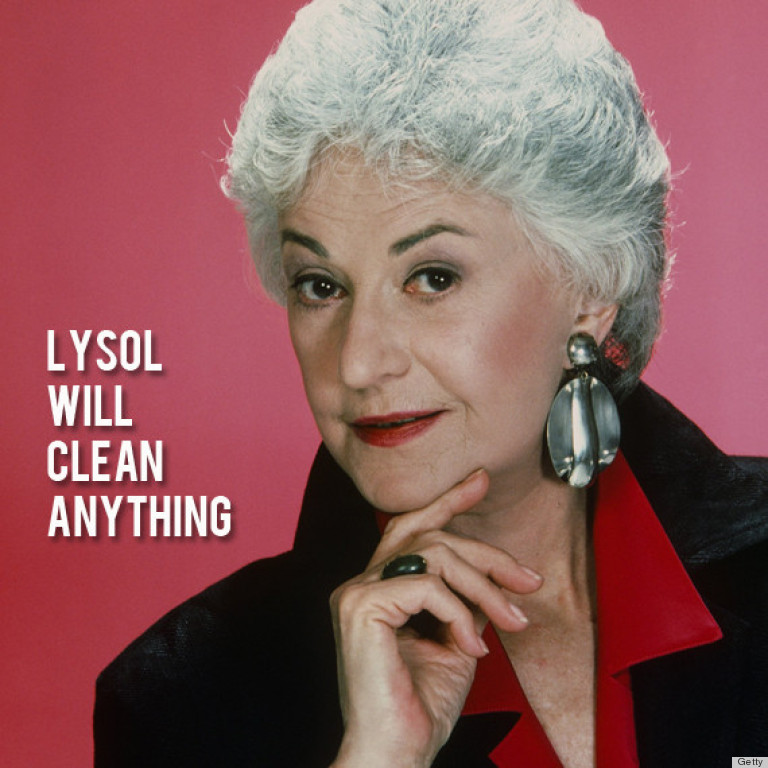 4. Who knew?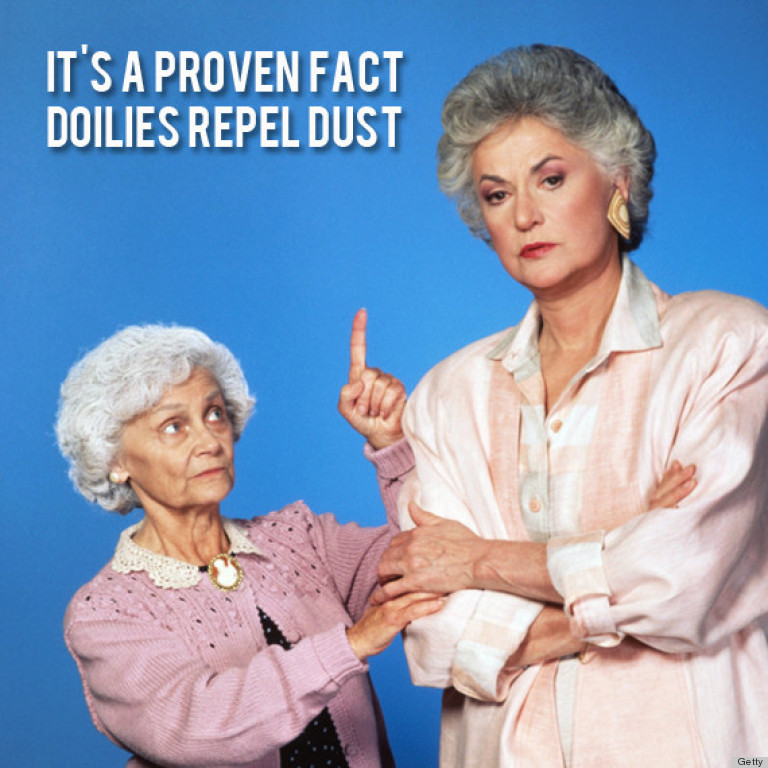 5. One roll can last a year if you play your cards right.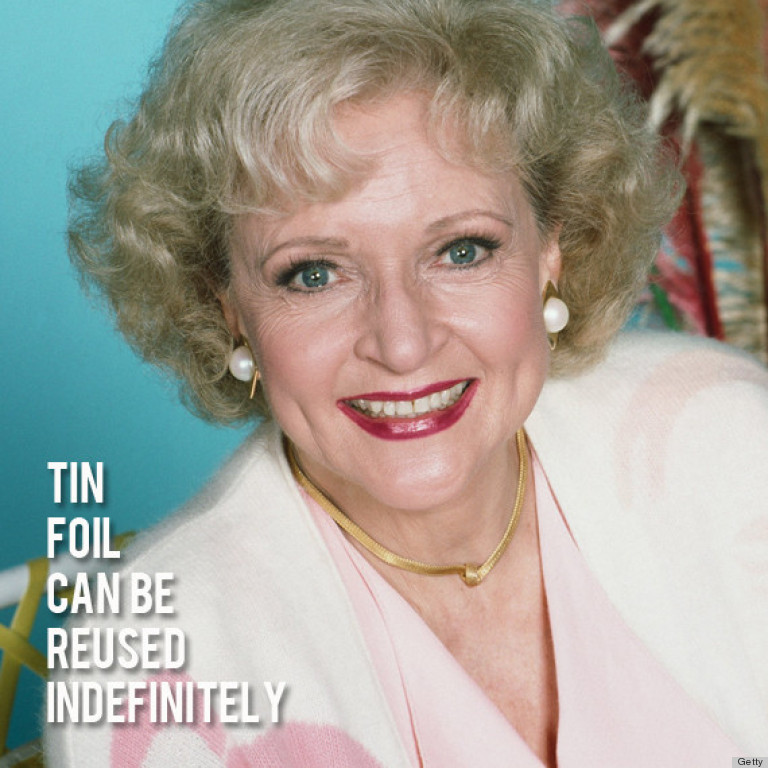 6. This tool can perform the job of twenty.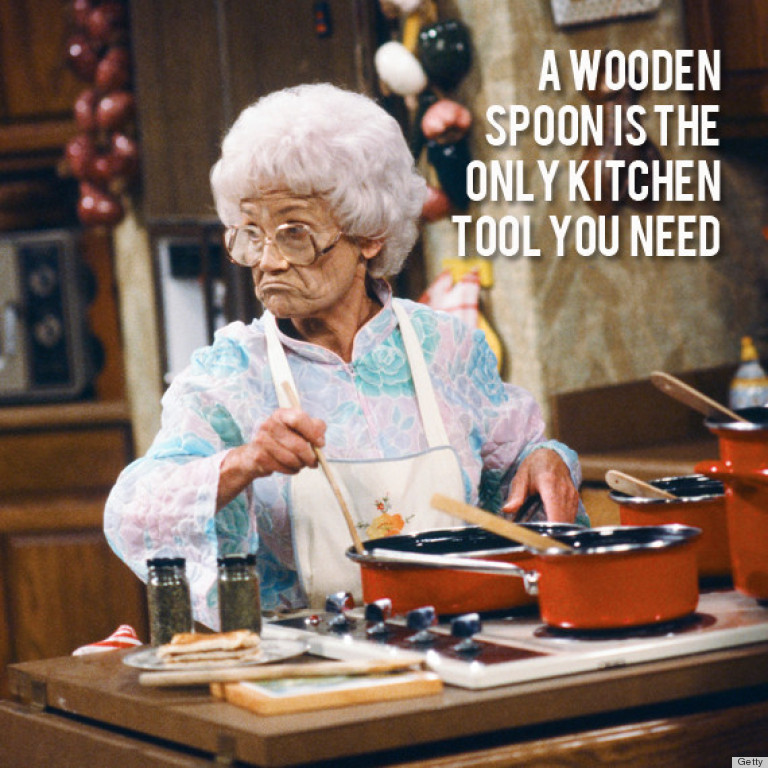 7. Make your emergency stash a decorative focal point.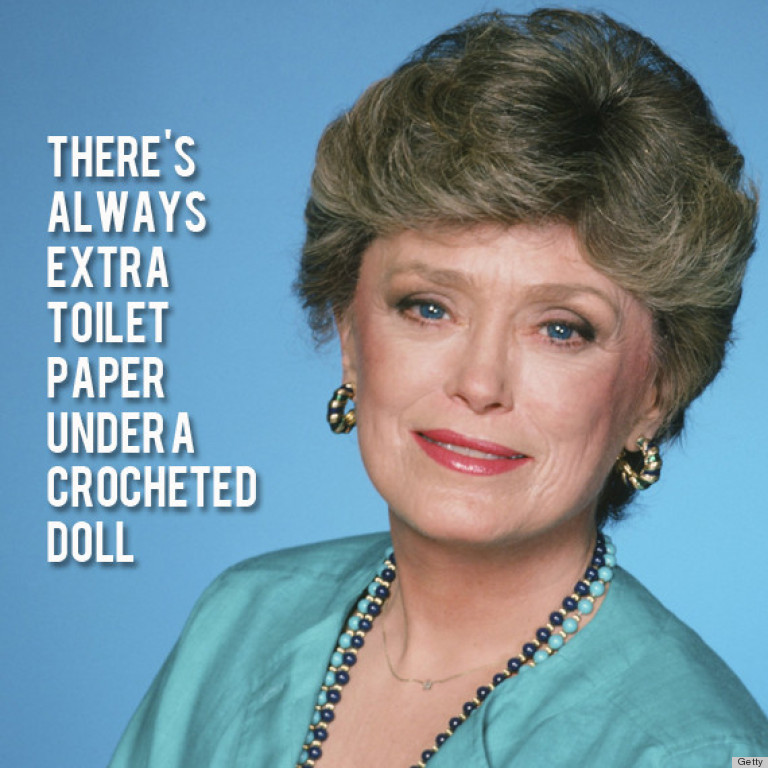 Have something to say? Check out HuffPost Home on Twitter, Facebook, Pinterest, Tumblr and Instagram.
**
Do you have a home story idea or tip? Email us at homesubmissions@huffingtonpost.com. (PR pitches sent to this address will be ignored.)
Loading Slideshow
Fuzzy Toilet Seat Covers

Maybe it was to keep them comfortable every time they sat on it to give you a bath.

Renuzit Cone

Admit it, you always stuck your fingers in the slot to feel the jelly. No? Just us?

Vinyl Tablecloth

Grandma could find one in any color or pattern -- though she seemed to be fond of fruits and flowers. Plus, it was easy to clean.

Plastic Sofa Covers

It didn't matter if the kids were around, that piece of furniture needed the thick and wipeable protection of a plastic cover.

Candy Dish

It was never filled with brand names but it was always full.

Knitted Toilet Paper Cozy

Grandma probably made it herself. Or picked it up at the local religious fair of her choice.

Cross-Stitched Tissue Box Cover

Because there was nothing more embarrassing than having your tissue box exposed...

Quilted Appliance Covers

...except your toaster.

Potpourri

It may have collected dust but it always gave off a familiar smell.

Dolls

Porcelain or plastic, it didn't matter, you were not allowed to play with them.

Liquor Decanter

We're not sure what type of liquor was in it, but we do know that it was left on the bar for years.

Awkward Family Grandparents - Urlesque

The adorable grandparents behind Awkward Family Photos' Mike Bender talk about the book and their attachment to awkwardness.