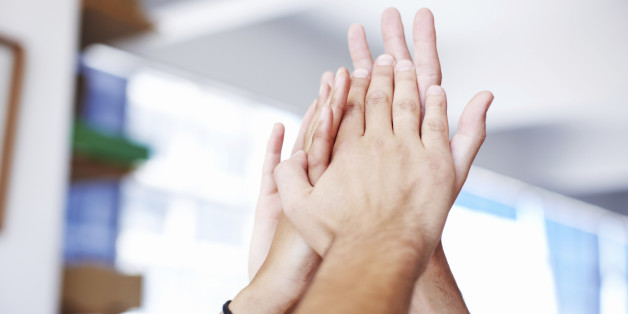 Getty
Some of the most successful people in history shared the common trait of self-efficacy: In other words, they believed in their ability to accomplish a task, and saw their failures as speed bumps, not bottomless pits.
Take Thomas Edison, for example, who worked relentlessly to make sparks. "I have not failed," he reportedly said, "I've just found 10,000 ways that won't work." Thank goodness for his persistence.
A success mantra or phrase promotes this same kind of perspective: Reminding yourself that you are capable can be the first step toward success. Below are 14 phrases from our social community that'll keep you confident and ready to revisit your next almost-there experiment.
@GPSforSoul "You can't change other people. You can only change how you respond to them."
@GPSforSoul From Bolier Room, "Act like you know." Because even if you don't, confidence is key :)
Keep going :) RT @GPSforSoul: What are your favorite mantras for success?
@GPSforSoul Aggressive goals require aggressive work ethic
@GPSforSoul "I know I can, I know I can!" That's my mantra...
@GPSforSoul@GPSforSoul: What are your favorite mantras for success?" Every day, in every way, I am getting better & better. Or, JUST KEEP SWIMMING :)
@GPSforSouluse feedback as a weapon to propel you to greatness, not a crutch.
Also on HuffPost:
The Daily Habit Of These Outrageously Successful People
FOLLOW HUFFPOST