Just when we thought we'd seen all the spectacular September issues... Interview magazine had to come knock out all the competition.
For their "Model Issue," it seems Interview couldn't decide which of the industry's veterans to feature on its glossy cover -- so they chose seven. The special issue has alternate covers featuring Kate Moss, Naomi Campbell, Linda Evangelista, Christy Turlington, Amber Valetta, Daria Werbowy and Stephanie Seymour.
Shot by Mert Alas and Marcus Piggott, the dramatic black-and-white images show the legends at their finest, and the accompanying text sheds light on the models' lengthy careers. The craziest sound bite in print came courtesy of Daria Werbowy, who revealed her insecurities and doubts about the industry:
Sometimes I am still surprised that I'm a model and that people think I'm good-looking. I've gone through a lot of different phases on what I do and why I do it -- morally and ethically. I've tortured myself about it, especially in dealing with success and money. I just had to learn to look at it as a job, as opposed to identifying myself as a model and thinking of myself as a part of this industry. I just thought, Okay, this is an opportunity to learn and see and meet people... If I'm going to do something, I'm going to do it as best I can. I'm going to give it everything.
Inside Interview, there's a portfolio of over 70 more stunners, including big names like Miranda Kerr, Lara Stone and Alessandra Ambrosio, as well as up-and-comers in the industry.
Check out the seven stunning covers below. Which one is your favorite?
PHOTOS: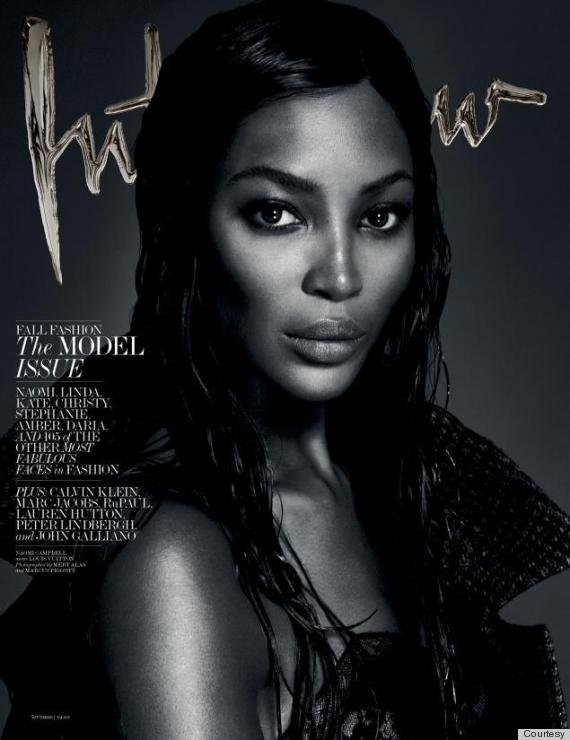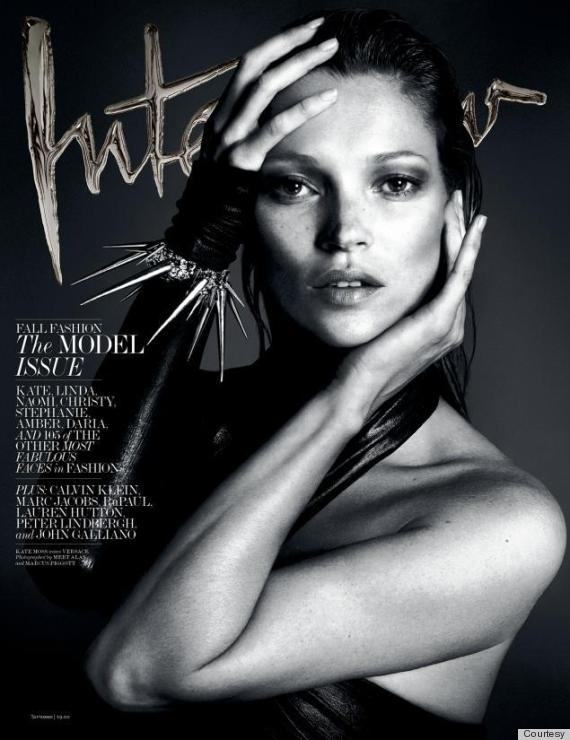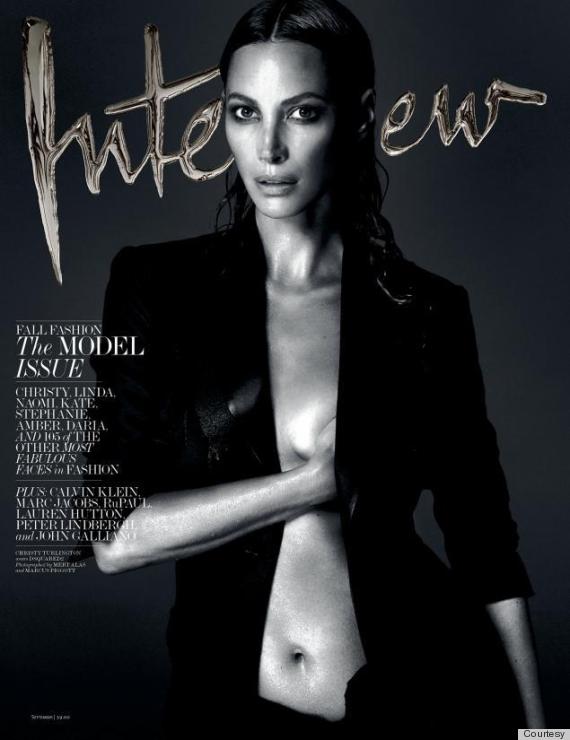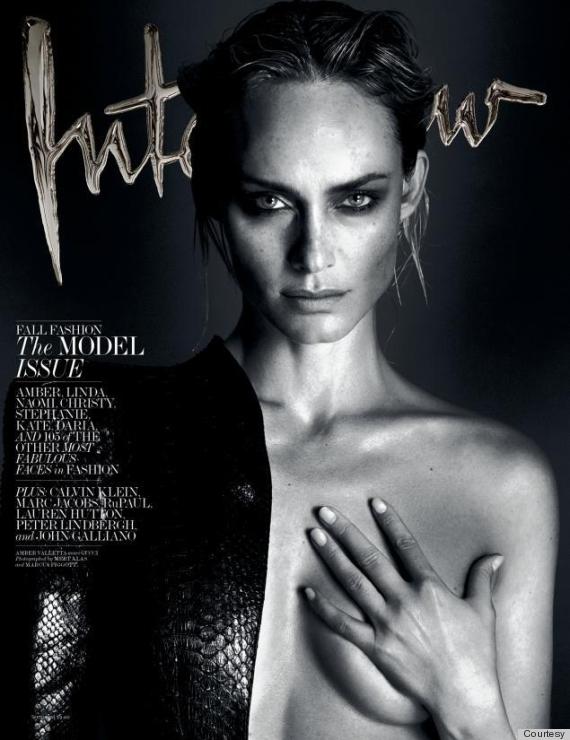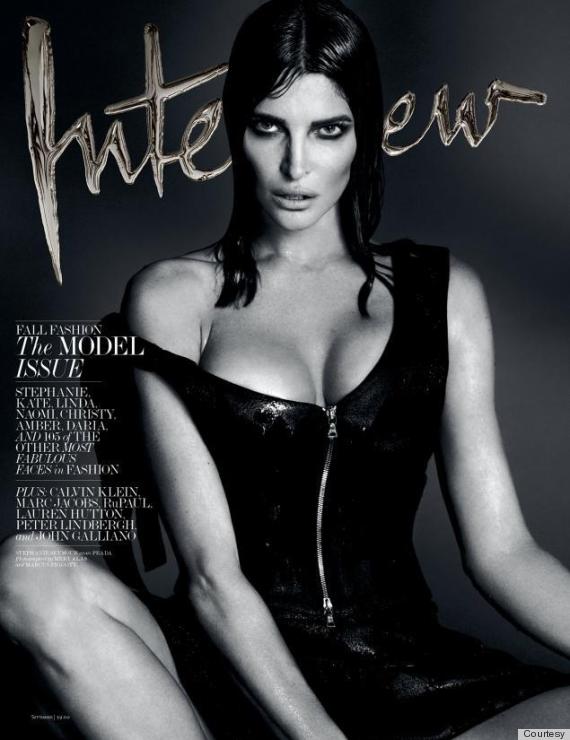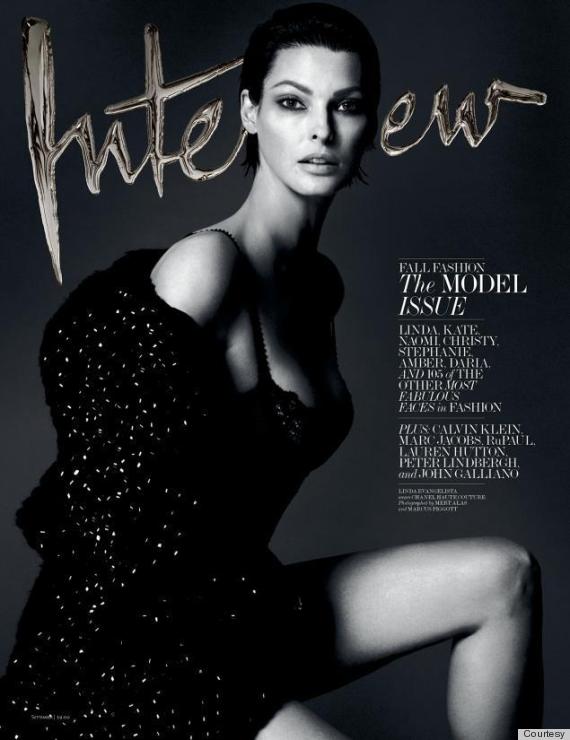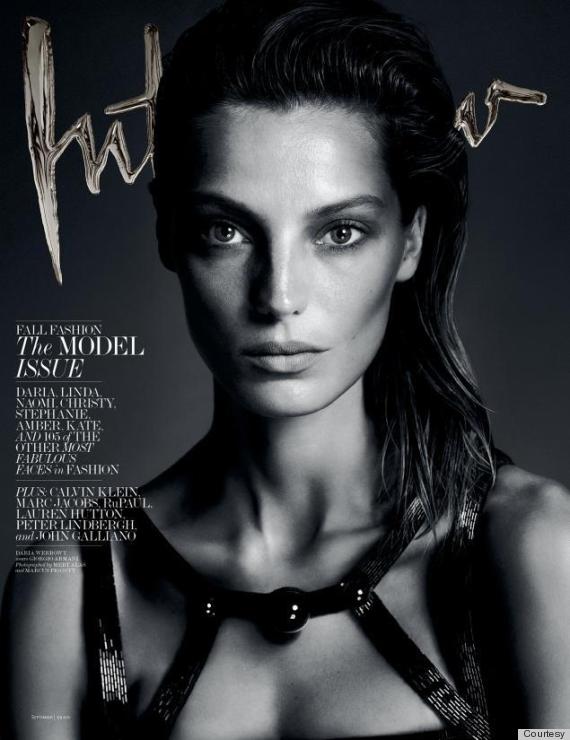 This sure ain't Kate the Great's first cover:
Loading Slideshow
Vogue UK, Aug. 2011

American Photo, Jan. 1994

Harper's Bazaar, April 2002

Bazaar Russia, June 2011

Elle South Africa, Aug. 2010

Elle France, Sep. 2011

French Vogue, Dec. 2005

French Vogue, May 2011

George Magazine, Sep. 1997

Cosmo Germany, Jan. 1996

GQ Spain, March 2010

Harper's & Queen, Oct. 1992

i-D, April 2003

French Vogue, Jan. 2012

Marie Claire South Africa, Jan. 2012

Numero Tokyo, April 2007

New York, Feb. 2009

RG, Sept. 2010

Soul, July 2006

Tar, 2009

The Face, July 1990

Vanity Fair, Dec. 2006

Vogue Brasil, May 2011

Vogue, Aug. 2008

French Vogue, July 2010

Vogue, May 2003

Vogue Portugal, Nov. 2010

Vogue, Sep. 2011

Vogue UK, April 1996

Vogue UK, April 2010

Vogue UK, Dec. 2001

Vogue UK, March 2006

Vogue UK, Sep. 2009

Vogue UK, Sep. 2010

W, Aug. 2003

W, June 2008

W, March 2005
Want more? Be sure to check out HuffPost Style on Twitter, Facebook, Tumblr, Pinterest and Instagram at @HuffPostStyle.