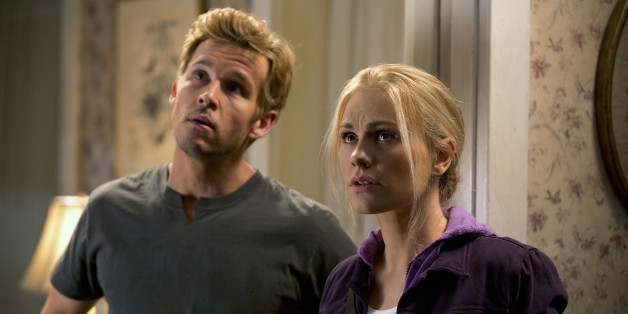 The end of "True Blood" could be nigh.
The HBO series just wrapped its sixth season and has already been renewed for a seventh, but that could be it for the vampire series. "True Blood" showrunner Brian Buckner told TVLine the conversation about ending the series is happening, but there's no decision yet.
"I'm being told that I will know -- which doesn't mean that I will tell everybody. But I will know when the writers resume in the room [next month] whether or not we're wrapping it up or not," Buckner said.
In July at the 2013 Television Critics Association press tour, HBO boss Michael Lombardo praised Buckner and said the show could very well continue following Season 7.
Ratings for "True Blood" have decreased over the years and the show has been criticized for its over abundance of characters and storylines. Buckner teased Season 7 will get back to basics with a storyline tying vampires and humans closer together once again.
"It was my absolute goal and objective was to narrow the number of separate stories we're telling," Buckner told The Hollywood Reporter. "That's why we're doing for every human, a vampire, for every vampire a human, because now we get to focus on the characters and the relationships. The original promise of the show was, if vampires exist, what do the relationships between humans and vampires look like? And that was Sookie and Bill. And now we have this whole town of characters we're invested in, and we get to look at how the pairings, and what those pairing will do to the relationships people are already in. All of it is about trying to get back to the more entangled romances and soapy-ness that the first season had."
"True Blood" Season 7 premieres summer 2014 on HBO.
PHOTO GALLERY
BEFORE YOU GO
"True Blood"
PHOTO GALLERY
"True Blood"