Huy Fong Foods, the makers of Sriracha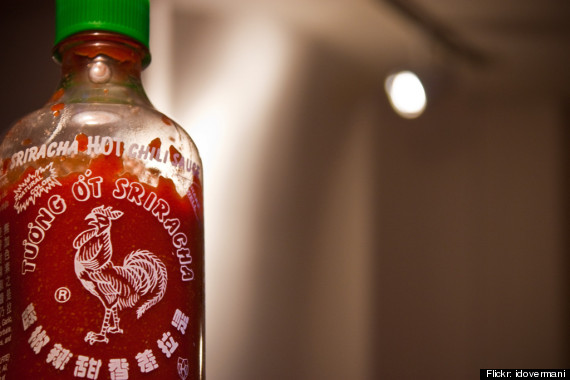 If you like to treat your taste buds well then you've probably heard of Sriracha, but you likely haven't seen an ad for it on TV. Huy Fong Foods, the company that produces the cult favorite hot sauce, doesn't advertise, a spokesperson wrote in an email to The Huffington Post. In fact, it doesn't have a Facebook page or Twitter account, and it hasn't updated its website since 2004. That didn't stop the company from selling 20 million bottles of the hot sauce last year, according to Businessweek.
Costco The big box retailer, known for its bulk toilet paper and fair treatment of workers, also doesn't pay for advertising, a spokesperson for the company confirmed to HuffPost in an email. And while only relying on social media and direct mail circulars to spread the word, Costco's profits still soared earlier this year.
Krispy Kreme Apparently those hot and ready signs are enough to draw the donut-loving masses into Krispy Kreme stores. The company doesn't do any paid advertising, Lafeea Watson, a spokesperson for Krispy Kreme, wrote in an email to HuffPost. But they do use free resources, like social media, to get the word out.
Kiehl's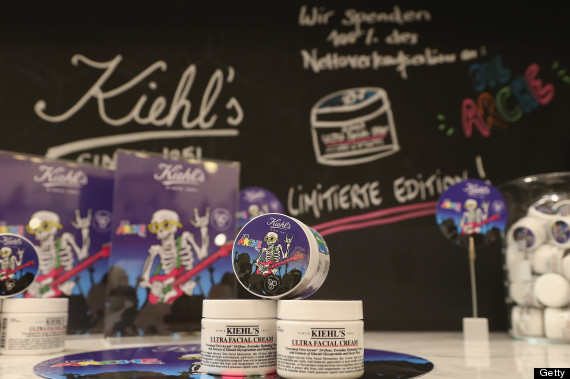 The trendy skin care line uses generous samples at its stores and other means besides ad campaigns to get shoppers to buy their products, according to ABC News.
Spanx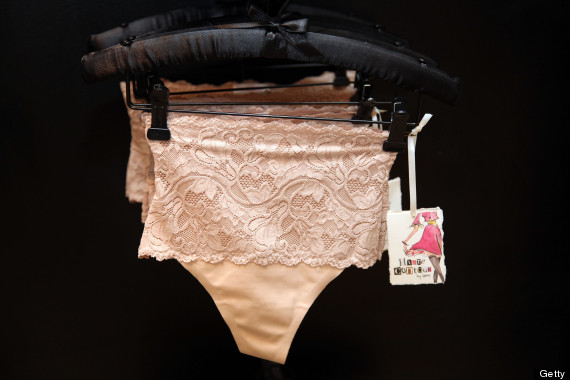 When Sarah Blakley first started Spanx in her 20s she didn't advertise the undergarments because she couldn't afford it, according to Forbes. Now, even though the company could spare some money for TV, magazine ads and billboards, Blakely says she still prefers word of mouth: "The power of women discovering the brand from other women was actually a better strategy," she told Forbes.
Lululemon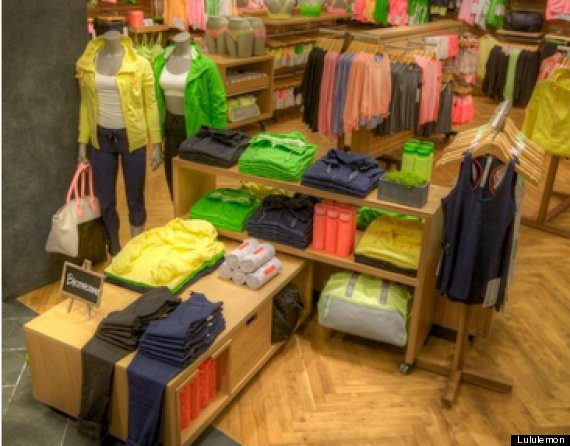 The purveyor of famed (and sometimes controversial) yoga gear relies on social media, in-store community boards and grassroots word-of-mouth campaigns to advertise its clothing, a spokesperson from the company told HuffPost.
Rolls-Royce The luxury carmaker doesn't do advertising as a brand and instead benefits from its reputation among its wealthy clientele, according to a spokesperson for the company. Even without traditional ads, Rolls-Royce beat a 107-year-old sales record in 2012, Luxury Daily reported at the time.
Zara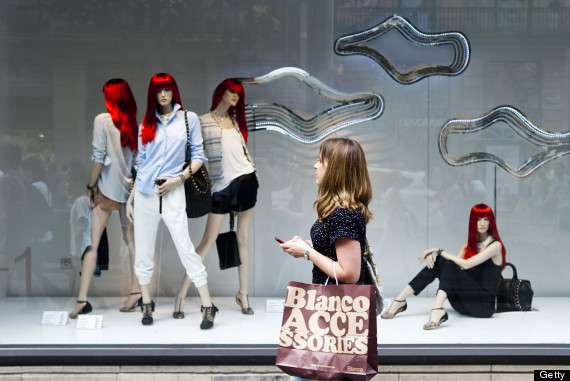 Zara, one of the world's largest retailers, doesn't have an advertising budget, according to the Atlantic. Instead, the company uses that money to buy expensive storefronts next to luxury retailers so that they can make themselves the leaders in "affordable luxury."
Jiffy's Muffin Mix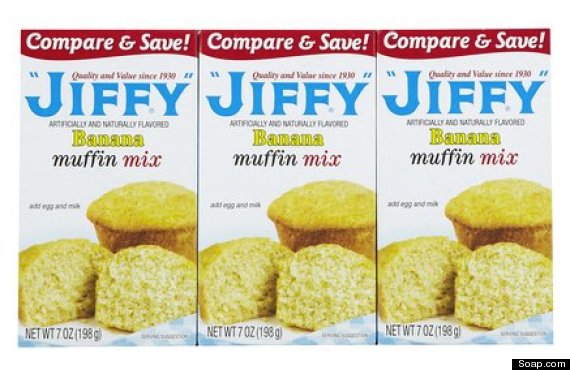 The Michigan-based muffin company doesn't pay for advertising for a few reasons, according to its CEO Howdy Holmes. First, he says the most "effective" way to sell your products to customers is through word-of-mouth. Second, by not paying for advertising the company can offer its muffin mix at significantly lower prices.
No-Ad Sunscreen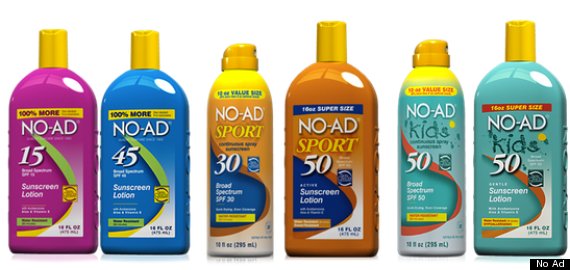 Though most shoppers may think the sunscreen company's "No Ad" name refers to a promise that sun-goers won't have to reapply, the reality is that it's also a reference No-Ad's policy of not using television ads, according to Consumersearch.com.
Also on HuffPost:
Loading Slideshow
Mountain Dew's Tyler The Creator Ad

After being roundly criticized for what many saw as a racist ad, <a href="http://www.huffingtonpost.com/2013/05/01/tyler-the-creator-racist-mountain-dew-commercial-pepsico_n_3193650.html" target="_blank">PepsiCo pulled the Mountain Dew ad, developed by rapper Tyler the Creator</a>. The ad showed a battered woman attempting to identify a suspect from a lineup of black men.

Ford's Kidnapping Mock-Ups

While these ads were never officially released by Ford, the company eventually apologized for a series of mock-up print ads that depicted <a href="http://www.huffingtonpost.com/2013/03/24/ford-india-figo-ad-bound-and-gagged-women_n_2941297.html" target="_blank">gagged and bound women in the rear of a hatchback the company makes in India</a>. Included in the series is a caricature of someone who appears to be former Italian Prime Minister Silvio Berlusconi. Another shows <a href="http://www.autoblog.com/2013/03/22/ford-of-india-in-hot-water-for-figo-celebrity-bondage-ads/" target="_blank">Paris HIlton kidnapping the Kardashian sisters</a>.

Taco Bell's Anti-Vegetable Ad

Taco Bell elected to cancel an ad for its variety 12-pack of tacos after receiving complaints that it <a href="http://www.huffingtonpost.com/2013/01/28/taco-bell-cancels-ad-mocking-vegetables_n_2568193.html" target="_blank">discouraged people from eating their veggies.</a>

Reebok's 'Cheat On Your Girlfriend' Ad

Reebok got a veritable slap in the face from consumers when they received numerous complaints over an ad it ultimately pulled that urged men to <a href="http://www.huffingtonpost.com/2012/03/21/reebok-cheat-on-your-girlfriend-ad_n_1369648.html#slide=2321455" target="_blank">"cheat on your girlfriend not on your workout."</a>

Chevy's 'Fu Manchu' Ad

General Motors<a href="http://www.huffingtonpost.com/2013/05/02/chevy-fu-manchu-ad-pulled-offensive_n_3200843.html" target="_blank"> pulled its notorious</a> "Fu Manchu" commercial for the new Chevrolet Trax SUV after it received negative feedback about the ad's song. Here's a sample of the lyrics: Now, in the land of Fu Manchu, The girls all now do the Suzie-Q, Clap their hands in the center of the floor, Saying, "Ching, ching, chop-suey, swing some more!"

Hyundai's Suicide Ad

After a video depicting a man's <a href="http://www.huffingtonpost.com/2013/04/18/hyundai-suicide-ad-video_n_3110047.html" target="_blank">failed suicide attempt</a> went viral and incited backlash, Hyundai issued an apology and <a href="http://newsfeed.time.com/2013/04/30/hyundai-yanks-tasteless-ad-mocking-suicide-attempt/" target="_blank">made an aggressive push to wipe away the ad</a>. The company also claimed that the ad was made "without Hyundai's request or approval," according to Time.

Nike's 'Bullet In The Chamber' Ad

Nike was quick to pull an ad featuring Oscar Pistorius with the words <a href="http://www.huffingtonpost.com/2013/02/14/oscar-pistorius-nike_n_2686324.html" target="_blank">"I am the bullet in the chamber"</a> after the Olympic blade-runner was charged with shooting and killing his girlfriend.

Yoplait's Strawberry Cheesecake Ad

Yoplait withdrew a<a href="http://www.huffingtonpost.com/2011/06/15/yoplait-pulls-ad-that-pos_n_877618.html" target="_blank"> commercial </a>for its Raspberry Cheesecake Yoplait Lite after it was criticized for allegedly promoting eating disorders.

McDonald's 'You're Not Alone' Ad

McDonald's apologized for an ad that parodied mental health outreach. The <a href="http://www.huffingtonpost.com/2013/04/10/mcdonalds-apologizes-for-_n_3053820.html" target="_blank">fast food chain denied the ad was ever approved by its marketing team in the first place. </a>

Burger King's Texican Whopper Ad

Burger King pulled its Texican Whopper ad that aired in Europe after complaints the commercial <a href="http://www.nydailynews.com/news/money/mexico-protests-europe-burger-king-texican-whopper-advertisement-mexican-flag-article-1.360441" target="_blank">perpetuated negative stereotypes of Mexicans</a>, the New York Daily News reports.

Dunkin' Donuts Scarf Ad

Dunkin' Donuts yanked<a href="http://www.huffingtonpost.com/2008/05/28/dunkin-donuts-pulls-ad-fe_n_103859.html" target="_blank"> an ad featuring Rachael Ray</a> wearing a scarf after conservative blogger Michelle Malkin said the scarf resembled a traditional Muslim head dress, also known as a keffiyeh, which Malkin said, <a href="http://townhall.com/columnists/michellemalkin/2008/05/28/rachael_ray,_dunkin_donuts_and_the_keffiyeh_kerfuffle" target="_blank">"has come to symbolize murderous Palestinian jihad."</a> "Absolutely no symbolism was intended," Dunkin' Donuts wrote in response at the time.

VisitDenmark Viral Tourism Ad

Accused of being distasteful, VisitDenmark ultimately pulled a viral ad that depicted a Danish mother trying to find the tourist father of her baby. One sociologist argued to CNN that the ad was meant to convince potential tourists that they can <a href="http://travel.cnn.com/going-too-far-most-controversial-tourism-ads-549579" target="_blank">"lure fast, blond Danish women home without a condom."</a>