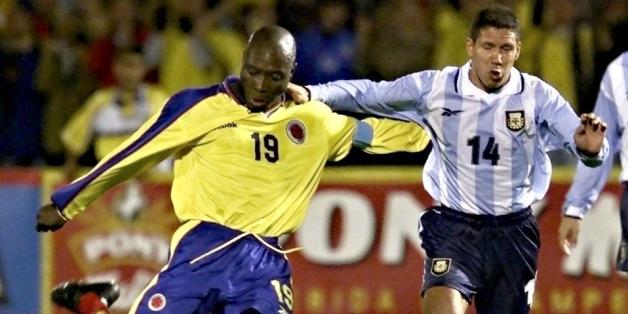 Freddy Rincón, former midfielder for the Colombian national team, suffered multiple injuries after his car flipped on its side on Saturday, the Associated Press reports.
The 47-year-old Colombian star and former player for several Brazilian soccer clubs was hospitalized and placed in intensive care after being diagnosed with moderate head trauma, deep scalp wound of about 7 inches with heavy bleeding, a possible fracture in his left shoulder, pelvic trauma and several injuries to his feet according to player's doctor Andrés Martínez.
Rincón was taken to Hospital San José in Bogotá on Saturday evening where he was treated and is expected to remain for observation for at least 24 hours.
"The patient is awake and conscious, him and his family have asked that treatment be continued at this hospital," Carlos Sánchez, assistant director of Hospital San José, told Colombia's Caracol Radio.
Rincón's vehicle was found on the side of a wet highway, Cali-Andalucia route, southwest of the nation's capital according to the Highway Police and Civil Defense. The Associated Press reports the athlete was travelling with an unidentified woman whose state has not been revealed.
The star was part of the much celebrated Colombian team that participated in the 1990, 1994, and 1998 FIFA World Cups. Rincón later played for Palmeiras, Santos and Corinthians in Brazil before retiring in 2004.
EARLIER ON HUFFPOST:
PHOTO GALLERY
BEFORE YOU GO
Freddy Rincón
PHOTO GALLERY
Freddy Rincón