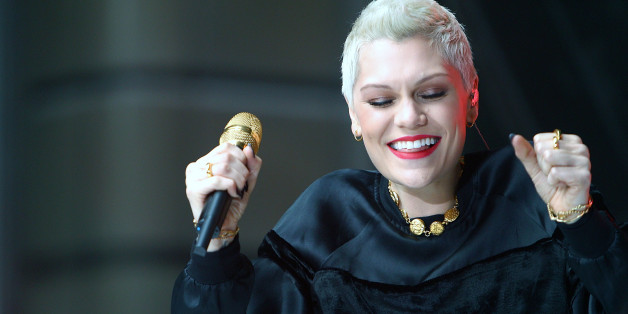 Jessie J is one tough cookie.
Thanks to a series of Instagram videos, fans saw another side of the daring pop star: a behind-the-scenes look at her grueling gym routine.

Jessie not only took to the elliptical machine but she also gave pull-ups a try and displayed some impressive ab work with a partner.

She captioned the takes with honest comments, such as, "It's a struggle man! Let the world know ... no make up sweating and with a scary gym voice!"

There is so much to love about Jessie J's disclosure. We commend her brutal honesty. It takes hard work and dedication to maintain that rocking body in a healthy way.
Next, her sweaty commentary ("Nike told me to 'Just Do It,' so I'm doing it! I've got a minute left!") is refreshing and relatable. We feel the same when we're slaving away during cardio.
Finally, we adore her black Converse chucks -- sassy and totally rock star, just like her. Keep it up and get it, Jessie!
SUBSCRIBE AND FOLLOW
Get top stories and blog posts emailed to me each day. Newsletters may offer personalized content or advertisements.
Learn more