The 2.65-pound creation is made with thick beef patties sandwiched between two 11-inch pizzas. In addition to the pizza sauce and cheese you'd expect from a pizza, the Megaburgerpizza is also dressed with ketchup, onions, pickles and mustard.
And we're just guessing here, but the burger/pizza hybrid probably delivers double the shame of eating a single burger or pizza alone.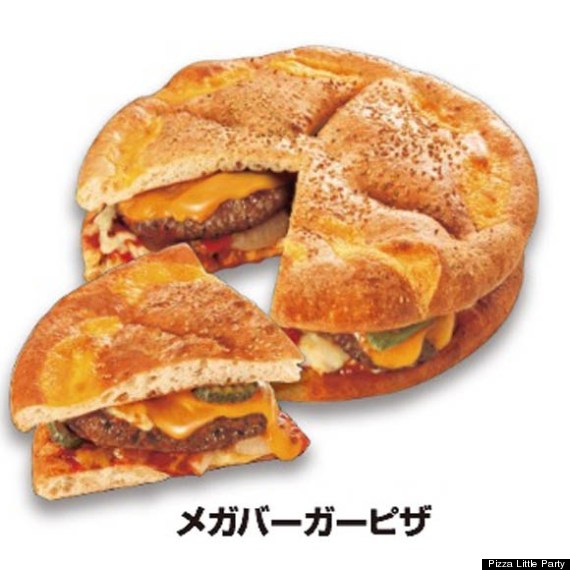 Also on HuffPost:
Most Bizarre Pizza Toppings
SUBSCRIBE AND FOLLOW
Get top stories and blog posts emailed to me each day. Newsletters may offer personalized content or advertisements.
Learn more