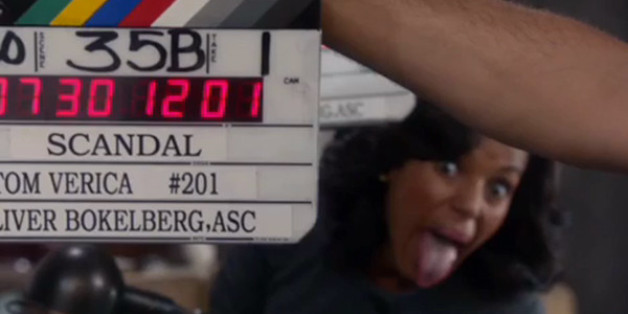 Even super intense shows like "Scandal" have bloopers. In the Season 2 gag reel below, Kerry Washington and Co. have a hard time remembering their lines and keeping straight faces while delivering those signature Shonda Rhimes sentences.
There's also more than one dance break, trouble moving a dead body and problems with doors.
I'm re-watching the @ScandalABC Season 2 blooper/outtakes right now!!!! All kindsa hilarity. I CANNOT WAIT FOR YOU TO SEE IT ON THE DVD.
Also on HuffPost:
ABC's New Shows 2013-2014
SUBSCRIBE AND FOLLOW
Get top stories and blog posts emailed to me each day. Newsletters may offer personalized content or advertisements.
Learn more