Some kids forge notes to get out of school. The author of today's cute kid note, however, doesn't want to miss a thing.
Title: A Note From The 'Teacher'
Author: Sadie
Age: 8
Role-reversal: Looks like little Sadie wants Ms. Holcomb, better known as Mom, to hustle.
The only problem: Take your pick from any of these 30 reasons why moms are late.
And a note from home: In reference to the letter's imperfect spelling, Mom tells us Sadie is dyslexic -- "and not just Southern, which you possibly also detect from [her] unique phonetic interpretation."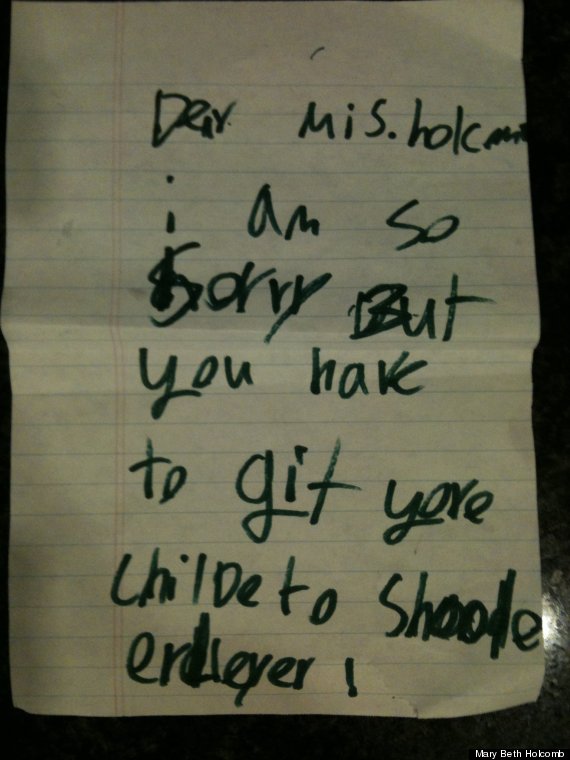 Has your child drawn or written something adorable? Send a photo, along with your child's name and age, to kidnotes@huffingtonpost.com or via Facebook or Twitter -- and it may be featured as our Cute Kid Note of the Day.
Next Cute Kid Note of the Day: If The Shoe Fits...
PHOTO GALLERY
BEFORE YOU GO
Cute Kid Notes
PHOTO GALLERY
Cute Kid Notes