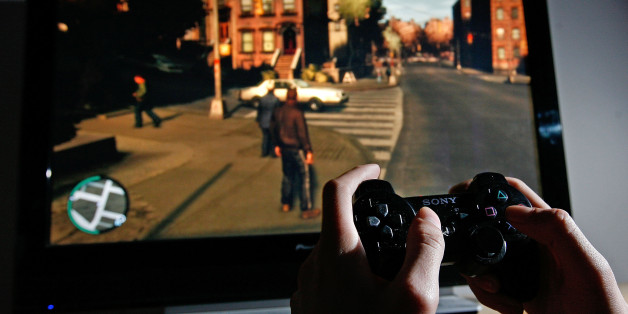 An 8-year-old boy who intentionally shot his grandmother after playing "Grand Theft Auto" will continue to live with his family, a Louisiana judge ruled Monday.
Under state law, the child can't be charged for shooting 87-year-old Marie Smothers, CNN reports.
"It's not a crime if he's under 10 years old. We're still trying to figure out how to help this juvenile and his parents," said East Feliciana Parish District Attorney Samuel D'Aquilla. "It was determined that he did the shooting and it was an accident. He thought it was a toy gun, a play gun."
The shooting took place in a mobile home near Slaughter, La., last Thursday. Smothers was watching TV and caring for the boy, who was playing video games right behind her. At some point, the boy picked up a .38-caliber handgun and shot Smothers from about four feet away.
The unidentified boy has reportedly been handed back and forth between the parents and his grandmother. Law enforcement officials have said that he and Smothers had a "normal, loving relationship."
"Grand Theft Auto" is rated "M" for mature audiences and recommended for teens and adults aged 17 and older.
The debate over violence in video games rages on.
In April, a study published in the journal Youth Violence and Juvenile Justice claimed to show a link between violent video games and youth violence. That same month, however, an associate professor at Villanova University wrote that research had not found a "clear link between playing violent video games and real world violence."
PHOTO GALLERY
BEFORE YOU GO
10 Major Crimes That Shocked America (SLIDESHOW)
PHOTO GALLERY
10 Major Crimes That Shocked America (SLIDESHOW)