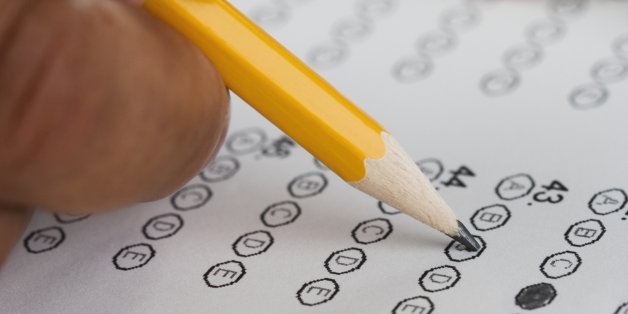 If you thought the admissions office at Harvard University was ruthless, you should try applying to the University of Liberia some time. Apparently, not one of the estimated 25,000 applicants passed the admissions exam, according to information obtained by The New Dawn Liberia last week, and since confirmed by the BBC.
Both cite sources inside the university who say that not one of the applicants received a passing grade, and prospective students scored particularly poorly in English. The requirements were 50 percent accuracy on the math portion and 70 percent on the English section, according to Front Page Africa.
Amidst rumors of the massive failure, UL quickly announced that it would be adjusting initial benchmark requirements to accept a portion of the applicants. During a recent press conference, Vice President for University Relations Dr. S. Momolu Getaweh announced the school would admit 1,626 undergraduate candidates.
While the initial zero percent pass rate might incite snickering, don't rush to put the proverbial dunce cap on the entire applicant pool just yet. This failure was no coincidence: UL, West Africa's oldest degree-granting school, had raised the 2013 admissions standards substantially from last year, when 7,500 students were admitted, according to Front Page Africa.
Given the overall performance, Liberia's education system clearly does not meet that new standard. However, state officials expressed disappointment and skepticism at the results.
"I know there are a lot of weaknesses in the schools but for a whole group of people to take exams and every single one of them to fail, I have my doubts about that. It's like mass murder," Liberia's Education Minister Etmonia David-Tarpeh told the BBC Focus on Africa program.
Though David-Tarpeh plans to investigate the matter further, UL ostensibly made accuracy a priority on this year's exam, hiring James Dorbor Jallah as a private contractor to oversee the testing and grading. Jallah told Voices of America that he was hired to ensure that no cheating or favoritism occurred.
ALSO ON HUFFPOST:
The Best Universities In The World