Taylor Swift and Justin Timberlake exchanged physical contact at the MTV Video Music Awards on Sunday (Aug. 25), but reports confirm they are not dating.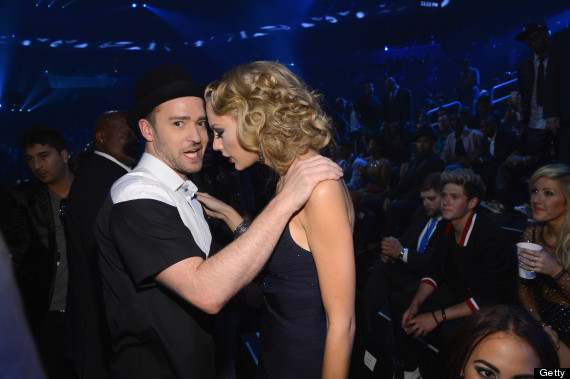 The two pop sensations appeared to be talking, each with an arm around the other. In the past this kind of touching has usually led to rumors regarding Swift's love life, but in the case of Timberlake, no sparks here.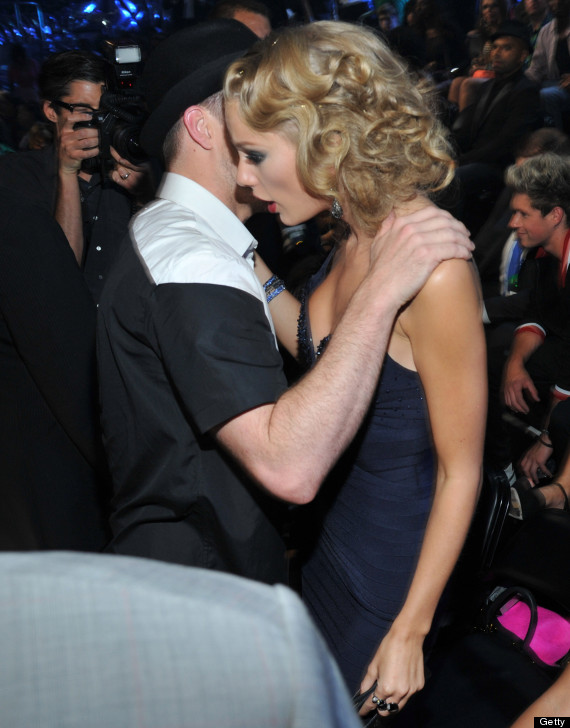 Timberlake is happily married to actress Jessica Biel and Swift is busy mouthing expletives at ex-boyfriends.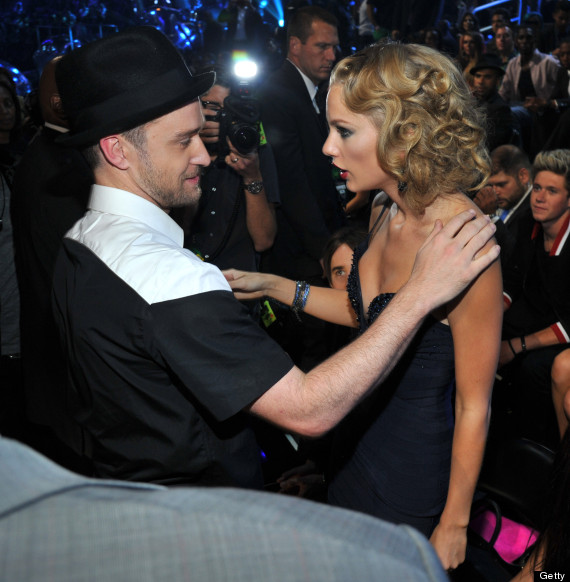 Based on Swift's reaction to the *NSYNC reunion, we assume she's asking Timberlake for advice. Perhaps she said, "Where did you learn those dance moves? Mine might need some work." But it has been a while since her last breakup. Maybe she just wants Chris Kirkpatrick's number?
ALSO ON HUFFPOST:
PHOTO GALLERY
BEFORE YOU GO
2013 MTV Video Music Awards Red Carpet Arrivals
PHOTO GALLERY
2013 MTV Video Music Awards Red Carpet Arrivals