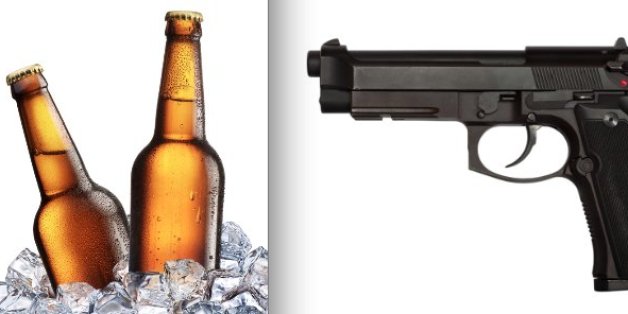 An alleged intoxicated argument between two camp groups over loud music in Chino ended when two men from both sides drew their weapons and fired shots.
It was only later discovered that both men were Los Angeles County sheriff's deputies.
The LA Times reported that while no one was hurt, officers Dejay Barber, 44, and Matthew Rincon, 24, were arrested on suspicion of negligent discharge of a firearm Saturday morning.
Both deputies were relieved of duty with pay.
Sheriff's spokesman Steve Whitmore said both deputies brandished their guns in a "threatening manner," but that the deputies fired shots into the air and not at each other.
"Alcohol is suspected," Whitmore said. "This is gross negligence."
Whitmore said that multiple rounds were fired, and that it was unclear how many campers were in the area.
The Chino Police Department is handling the criminal investigation of Barber and Rincon.
As the LA Times has reported on before, an incident like this isn't the first time in recent years that violence has erupted between officers.
In 2009, Sgt. Timothy Cooper was accused of pointing a gun at the head of Sgt. Mark Moffett inside the Compton sheriff's station and mouthing, "I'm gonna kill you." Sgt. Cooper was subsequently given a 15-day suspension.
At a 2010 deputy Christmas party, gang-like violence broke out among six officers who had been drinking, The New York Times reported.
In 2011, two female Los Angeles County sheriff's deputies were arrested for fighting each other in a park, CBS Los Angeles reported.
PHOTO GALLERY
BEFORE YOU GO
LOL Cops