For Erika Brannock, last Friday was the best first day of school.
(Story Continues Below)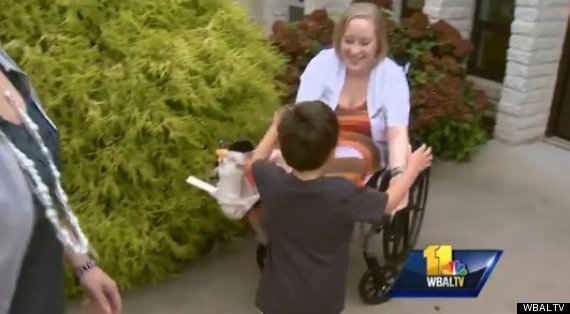 "He sees her and it's just Ms. Brannock, like he doesn't care that she looks a little different," John Baker, Henry's father, told the station. "It doesn't bother him at all. He's just happy to see her."
This isn't Brannock's first emotional reunion. In June, the 29-year-old met Amanda North -- the stranger who'd saved her amid the chaos that followed the April bombing.
"Right away, you came right up to me and you grabbed my hand and you told me you weren't going to let go," Brannock said to North. "And you didn't."
"She's just a courageous person who's fighting like crazy to live a normal, great life," Ravens Head Coach John Harbaugh told the station.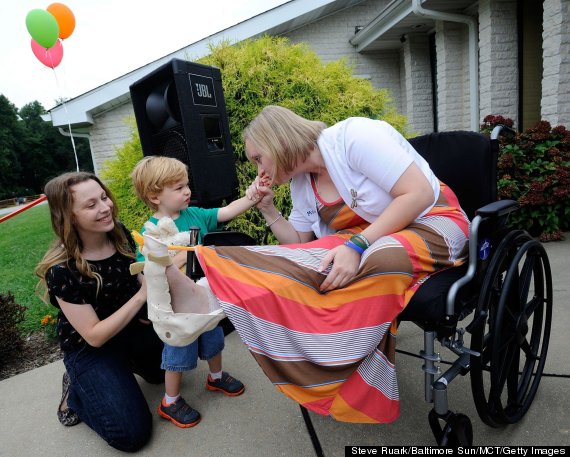 Erika Brannock, right, kisses the hand of Henry Smith, 3, pictured with his mother Jessica Smith, left, before a ceremony for the newly opened Davenport Preschool.
Also on HuffPost:
Boston Bombing Victim Vows To Dance Again
SUBSCRIBE AND FOLLOW
Get top stories and blog posts emailed to me each day. Newsletters may offer personalized content or advertisements.
Learn more