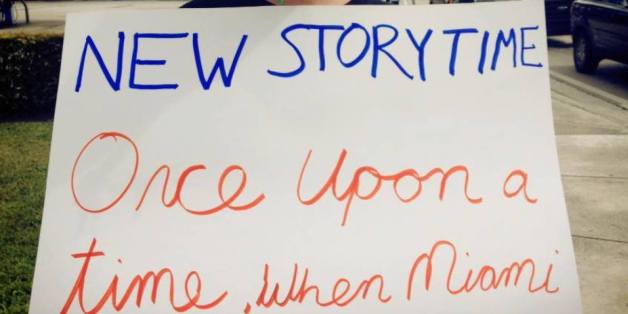 Mayor Carlos Gimenez's recent announcement that all Miami-Dade public libraries will remain open turned out to be bittersweet: he contends hours and staff still need to be drastically cut in order to avoid a 5.37 percent property tax increase.
A proposed plan released by Gimenez Tuesday shows just how drastic those reductions in services could be.
More than a dozen branches could only be open for 16 hours a week as opposed to 40 hours, specifically: Coconut Grove, Concord, Country Walk, Edison, Fairlawn, Hialeah Gardens, Lakes of the Meadows, Lemon City, North Central, Opa-Locka, Palm Springs North, South Shore, Sunset, Tamiami, Virrick Park, and West Flagler.
Take for instance Hialeah Gardens library, which might have the following confusing schedule: open Monday and Tuesday, 9 a.m. to 1 p.m.; Wednesday and Thursday, 2 to 6 p.m.; and closed Friday through Sunday.
The Mayor said his team looked at level of usage, peak times of usage, and proximity to nearby branches to recommend the proposed schedules.
Gimenez's memo also shows that with 169 library staff lay-offs in total, the Main Library will be hit the worst with 23 of 39 employees losing their jobs.
"Our Mayor thinks we are placated -- he thinks that he can get away with touting around that they have 'saved' the libraries, that he has minimized the impact," Save the Miami-Dade Public Libraries wrote when they posted the Mayor's proposed schedule Tuesday night.
The Mayor wrote that he's open to modifying individual branch schedules with input from the public, the commissioners, and his team in the coming month.
PHOTO GALLERY
BEFORE YOU GO
Rally To Save Miami Libraries
PHOTO GALLERY
Rally To Save Miami Libraries