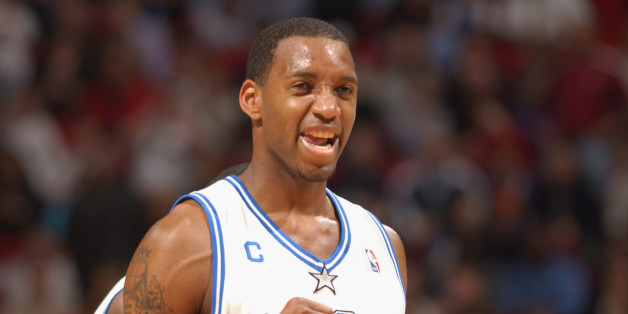 Tracy McGrady spent the first dozen years of his NBA career playing for three teams. In a series of tweets a few days after announcing his retirement, T-Mac thanked the cities that he had called home during that stretch: Toronto, Orlando and Houston.
After being selected ninth overall in the 1997 NBA Draft out of high school in Durham, N.C., T-Mac spent his early years with the Toronto Raptors before joining the Orlando Magic in 2000. He played in Orlando for four years and won back-to-back NBA scoring titles. McGrady was then traded to Houston in 2004. Along with Yao Ming, led the Rockets to the playoffs three times. With his NBA playing days behind him, McGrady has thanked the fans in those places that cheered him.
SUBSCRIBE AND FOLLOW
Get top stories and blog posts emailed to me each day. Newsletters may offer personalized content or advertisements.
Learn more