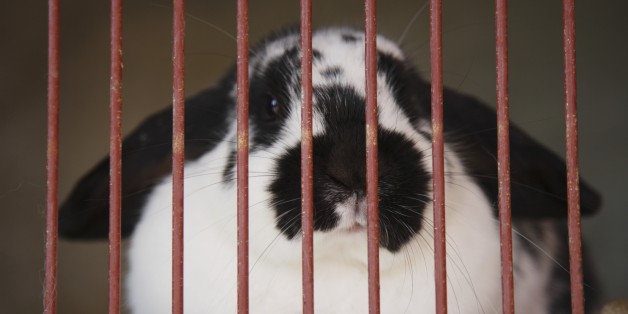 A man in Prescott, Ariz. called the police on his ex-wife last week after he realized his prized possession was missing: his rabbit.
According to the Daily Courier, the unnamed man blames his ex-wife for the bunny's disappearance.
The animal, worth $25 according to the man, went missing on his and his ex-wife's anniversary, which led him to assume she stole it. However, police closed the case after searching the ex-wife's property.
This isn't the first odd-ball divorce story we've ever heard. In 2012, a man sent his ex an alimony check covered in feces, and just this month, a woman paid her divorce settlement entirely in pennies.
Click through the slideshow below for even more crazy divorce stories.
PHOTO GALLERY
BEFORE YOU GO
10 Weird Divorce Stories
PHOTO GALLERY
10 Weird Divorce Stories
Keep in touch! Check out HuffPost Divorce on Facebook and Twitter.