This family reunion may send you running to get a famous Coney Island hot dog -- and a box of tissues, while you're at it.
Army Sgt. Shawn Jamieson, 26, surprised his wife and daughters by showing up to a Brooklyn Cyclones baseball game on Tuesday -- wearing a hot dog costume.
Jamieson had just wrapped up his second tour of duty in Afghanistan and hadn't seen his family in two months, the NY Daily News reported.
So he suited up and participated in MCU Park's fourth inning hot dog race. His wife, Courtney, 23, and daughters, Gabrielle and Gevavieve, sat in the stands, unaware of what was about to happen.
"I was shocked," Courtney told the Daily News. "I'm freaking out. I don't know what to say."
(Story Continues Below)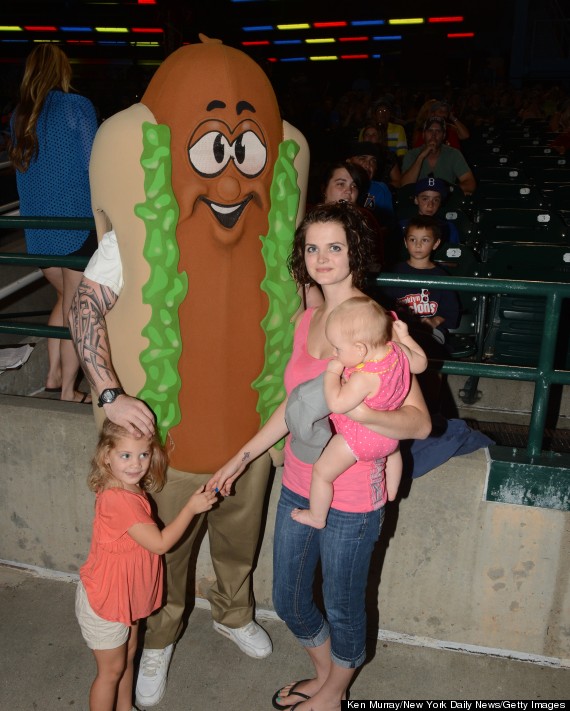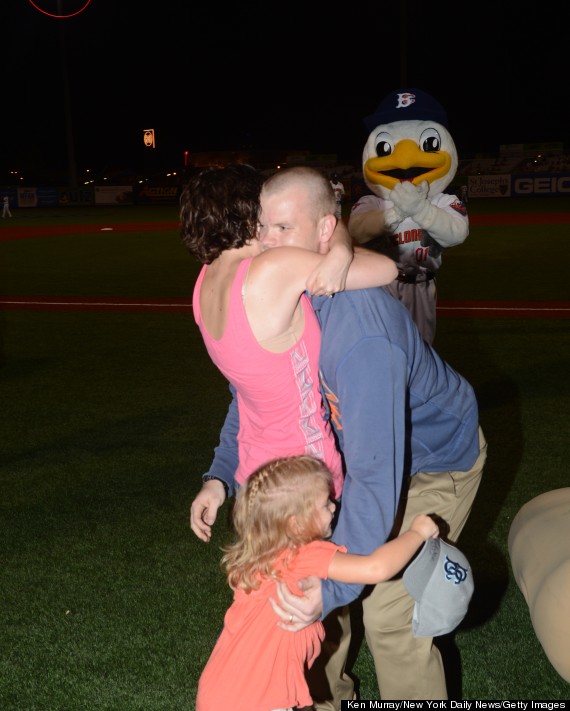 "We were there last night and Sgt. Jamieson received the longest standing ovation that I have ever witnessed in my 13 years as a full season ticket holder," Ken Taylor, a Brooklyn Cyclones fan, wrote on Facebook. "And it was well deserved. God bless Sgt. Jamieson and all of our people in the military both at home and abroad."
Also on HuffPost:
Our Favorite Military Reunions
SUBSCRIBE AND FOLLOW
Get top stories and blog posts emailed to me each day. Newsletters may offer personalized content or advertisements.
Learn more