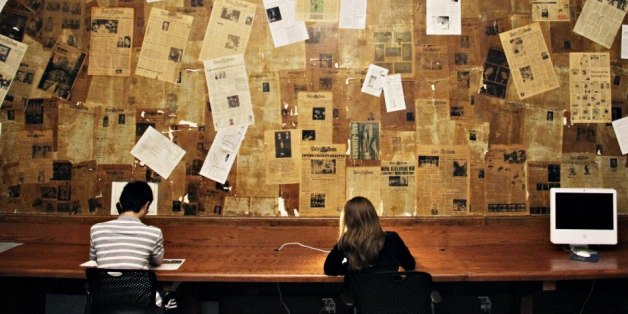 The Yale Daily News, the oldest daily student newspaper in the United States, may want to update some of its editing-style rules.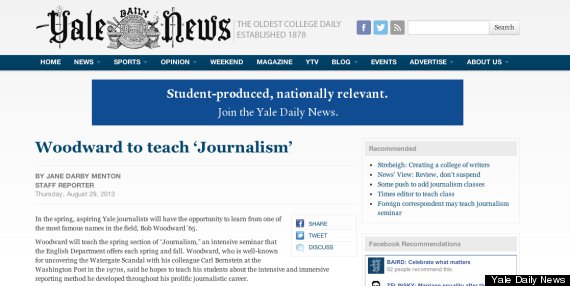 We found elsewhere on the YDN website too:

The article explains that the course titled, "Journalism," is an intensive seminar offered by the English department each year. But that's not what was captured in the YDN headline to the outside observer.
"YDN copy style always puts course names in quotations," Tapley Stephenson, YDN's editor-in-chief, told The Huffington Post in an email.
So whether the class is called "Journalism," "Advanced Quantum Mechanics" or "History Of Rock 'n' Roll," it would've been in quotations.
Oh well, at least we got a "laugh" out of it.
Also on HuffPost:
April Fools Fails And Other Student Newspaper Mess-Ups
SUBSCRIBE AND FOLLOW
Get top stories and blog posts emailed to me each day. Newsletters may offer personalized content or advertisements.
Learn more