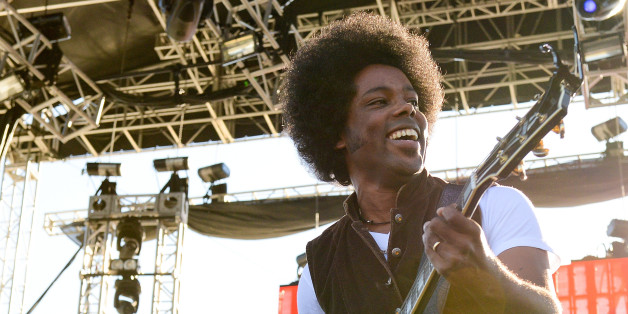 Alex Cuba has captivated the attention of music lovers by bringing soul, funk and traditional Latin rhythms together.
Now, he's bringing his sound to the states in a 16-city U.S. tour that kicks off September 17.
His U.S. tour will start in Houston, Texas and end on October 14 in New York, N.Y. He will perform favorite hits from earlier releases give a sneak peek to some new tracks in his upcoming album.
"Alex Cuba looks exactly like his music sounds: funky, soulful, and, yes, suave. …minutes into his set, the audience, is spinning around the dance floor …[Alex] is giving them something irresistible and completely unexpected: an evening of old-school soul and funk – en español," stated the Boston Globe.
Alexis Puentes, better known for his stage name Alex Cuba, plays guitar and bass and sings in both English and Spanish, making music that is both soulful and true to his roots.
Artists such a Ray Charles is an obvious trait of his sound. The 39-year-old won Best New Artist at the Latin Grammys in 2010 and was nominated for Best Male Pop Vocal Album that year and Best Latin Pop Album in the 2011 Grammys.
The Cuban-Canadian singer-songwriter has collaborated with artists such as Nelly Furtado, David Bisbal, Corinne Bailey Rae and more. His last album "Ruido en el Sistema/Static in the System" allowed him to share his talent live with his U.S. fans.
Wow! Thank you, @AlexCuba for coming to the @PEIJazzAndBlues Festival & playing such a great show! Looking forward to your next #PEI gig!

— Andrea White (@CottonCandrea) August 25, 2013
Standing ovation @AlexCuba

— Jose Gaviria (@josegaviria) July 25, 2013
@AlexCuba @PEIJazzAndBlues AWESOME music tonight!!!! #pei

— Pearl Tanada (@pearltanada) August 25, 2013
Originally published on VOXXI as Alex Cuba brings his soulful sounds to the U.S. with 16-city tour
EARLIER ON HUFFPOST:
PHOTO GALLERY
BEFORE YOU GO
10 Celebrities Who Challenge the Racial Binary: Afro-Latinos
PHOTO GALLERY
10 Celebrities Who Challenge the Racial Binary: Afro-Latinos