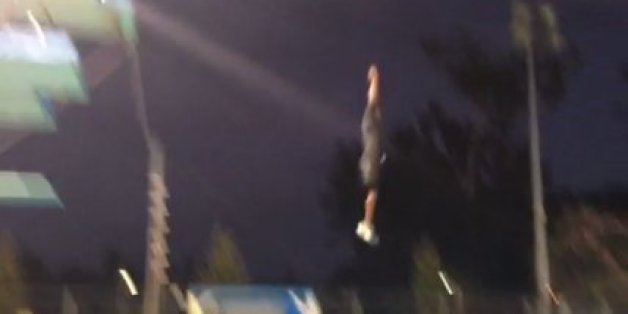 Kobe Bryant has finally joined Vine, and his first upload is making a real splash.
The Lakers' superstar took to the video-sharing site to provide an update on his on-going attempt to comeback from a torn Achilles. It appears his rehab is going swimmingly.
Are you sick of the diving puns yet? Then just watch the Vine -- it's a perfect ten (sorry last one, we promise).
The Lakers kick off the 2013-2014 season on Oct. 29 against the Clippers. Fans and Bryant alike are hoping by that point he'll be sufficiently healthy for Mike D'Antoni to "pencil" him into the opening night roster.

ALSO ON HUFFPOST:
2013 NBA Playoff Highlights