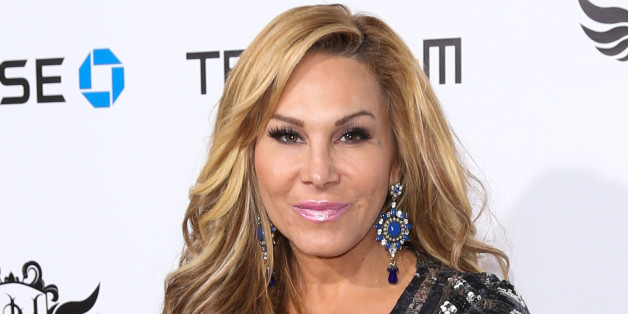 Another "Real Housewife" marriage is officially over.
On Thursday, Adrienne Maloof and Paul Nassif released a joint statement proclaiming that their long and messy divorce is finally behind them, according to People magazine.
"We recently reached an agreement on all outstanding issues related to our divorce settlement and all pending litigation," the statement read.
The former couple went on to iterate that the wellbeing of their three children is of the utmost importance, and that they are committed to raising them together.
"[We are] happy to be moving forward with our lives in a positive way, not only individually, but as co-parents. This is a new beginning for each of us. Our first priority is our children's well-being and happiness," they added. "As their parents and advocates that is our goal. Our children are our most important treasures and need to be treated with the respect and privacy they deserve ... We appreciate the good wishes we continue to receive from our supporters around the world."
Maloof and Nassif filed for divorce in August 2012 after announcing their separation one month earlier. They reached an initial settlement in November 2012.
This is far from the first "Real Housewives" couple to end their marriage. Click through the slideshow to see what other "Housewives" have divorced their husbands.
PHOTO GALLERY
BEFORE YOU GO
'Real Housewives' Divorces
PHOTO GALLERY
'Real Housewives' Divorces
Keep in touch! Check out HuffPost Divorce on Facebook and Twitter.