We get it. A LOT of people in Scotland are redheads, but this is just silly...
Fast forward to today, when flight number 1285 traveled from Inverness, a city in the Scottish Highlands, to Amsterdam trying to create a new world record for carrying the largest ever number of redheads on one flight. To boot, the entire flight crew was redheaded, too (there was even a Prince Harry impostor).
Now boarding!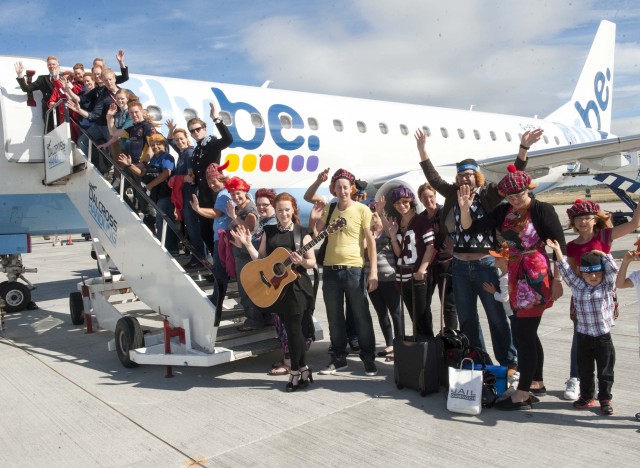 Here's that strapping Prince Harry impersonator with Margaret Swan, a 95-year-old Inverness resident who might just be the oldest natural redhead in Scotland.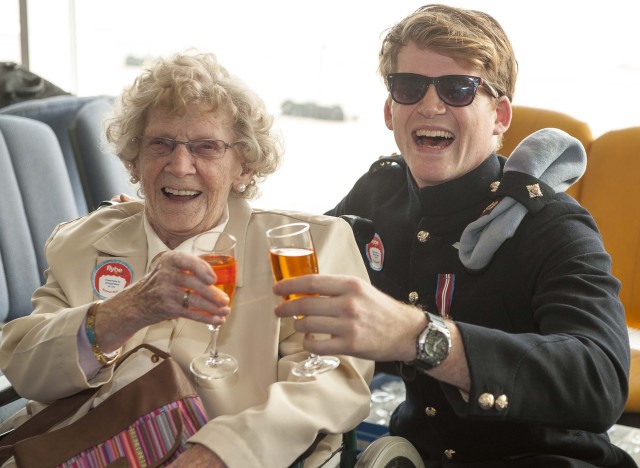 Related on HuffPost:
Flight Attendant Calendars
SUBSCRIBE AND FOLLOW
Get top stories and blog posts emailed to me each day. Newsletters may offer personalized content or advertisements.
Learn more